After 15 years of academic training including trial and error, research, and blood, sweat, and tears, I've finally found out what makes the difference between a good blog and a amazing blog. Let me show you:
Summary
Since January 2017 our team has had the challenge and opportunity of discovering what role the Burnaby Hare Krishna Temple (BHKT) plays in food security. Specifically, we learned that the Bhakti Yoga faith of compassion and service motivates the Krishnas to share community meals both as a way to build community, serve food and expand membership. The Temple provides a safe place to connect, worship and celebrate for anyone. Our findings suggest the BHKT has a valuable role as a faith based organization improving access to nutritious food in their region. Going forward we believe increased collaboration between UBC and BHKT could lead to more effective results in addressing food security.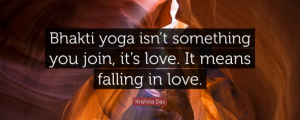 Hare Krishna faith comes from Bhakti Yoga, the yoga of love and devotion.
So What
One common experience that all of our group members had was getting a deeper understanding of our course material after connecting it to real life experiences.  We learned new theories, concepts and ideas through lectures and readings as well as through collaboration with our community partners. The AER papers, final report and infographic gave us further opportunities to make connections between each other's experience which helped us create ideas that are both convincing to others as well as to ourselves. These connections we not easy to spot and discern, as we quickly found out, as everything is so tightly intermingled with each other. However, though piecing together many parts, we received more knowledge than any textbook could ever offer.

As beautiful as UBC, is getting off campus and into the community greatly enhanced our learning.
For example, Kentaro and Sarah went to the Hare Krishna Temple's Annual Festival to experience first hand what their community celebrations were like. They talked to members that were attending the festival who cared about food security, with some who run their own food kitchens located in the Downtown Eastside. Learning about food security in class helped Kentaro and Sarah appreciate the Hare Krishna's belief of feeding the world with healthy vegetarian food. Alysha learned from talking with Temple authorities that faith can play a huge role in dictating overall diet in a very positive way. Krishna faith firmly believes in not only following a sustainable vegetarian diet, but also in providing food for others (J. G. Dasa, personal communication, January, 2017). Understanding this can help bring to light potential opportunities for future collaborations with a common goal of increasing food accessibility for local communities in a sustainable way.
Similarly, Marcus' experience two years ago in Uganda working with a community microfinance organizations allowed him to explore and experience Mathie and Cunningham's (2003) concept of asset-based community development. He was able to see the strengths and potential that members of the local community have in providing for their individual wellbeing as well as for the wellbeing of their community. This experience was similar to the experience of visiting the the Hare Krishna Temple in that he was able to use an experiential learning approach to understand what cannot necessarily be described in words about a community.
Jaidan experienced his first community partner on his trip to the Hare Krishna Temple. Listening to the beliefs and principles from the Hare Krishna devotees has opened a new world filled with a vibrant array of culture. Before he visited the temple he knew some very basic knowledge about Hare Krishna faith, such as they are a branch of Hinduism and they consider cows special, however after visiting the Temple, he learned much more. Learning about the history and practices of why Hare Krishna offers food supported the ideas of food security that were discussed in class (J. G. Dasa, personal communication, January, 2017). Through understanding who the Hare Krishna are and what they can offer, we're starting the first steps in building a partnership for a more food secure world and taking that first step is always the most important part in starting any endeavor.      
For Timerlane, upon returning from India January 2nd and within a week of return receiving placement in the Hare Krishna Temple astounded him. Timerlane has been most amazed at how similar the Temple he visited in Rishikesh India is to to the Temple in Burnaby. Timerlane believes this similarity is a testament to the quality of community in the global network of Hare Krishna Temples. Hare Krishna faith follows Bhakti Yoga, the Yoga of Love and Devotion (J. G. Dasa, personal communication, January, 2017). Like his experience in India, Timerlane has seen how his experience with Burnaby Hare Krishna have informed his leadership. Much like Olsen (2014), Timerlane suggests yoga is a powerful tool for enhancing leadership with its focus on systems thinking and service to the world, as illustrated by the Hare Krishna. Olsen (2014) goes on to highlight self knowledge, community, and health as major components of how yoga can enhance leadership. Timerlane looks to use this LFS 350 experience and research such as Olsen (2014) to inform his growing consulting and coaching business.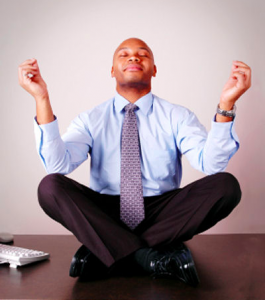 As the Krishna's taught us, Yoga is not just physical, it is also mental, emotional, spiritual, and philosophical. These aspects (Olsen 2014) help build better leaders and better communities.
Most classes in UBC are lecture based where much of the learning is passive. We take notes, do practice problems and take exams. However, knowledge gained this way is often not practical in real life situations. One experience that Kentaro had that demonstrated this was when he went to an alumni event while he was looking for colleges during high school. He asked some of his high school alumni who were already working professionally, "how useful is the knowledge you gained during University for your job now?"  What followed was silence with all the alumni looking at each other hoping someone else would answer.
The knowledge gained through these countless lectures and readings are fully utilized once it is put into real life scenarios accompanied by first hand experiences. Shulman (2005) claims that learning for the sake of knowledge is not sufficient, we need to learn in order to be able to use it. We think one large aspect of LFS 350 is bridging the gap between academic knowledge and real life. As Will Valley (2017) puts it, being knowledgeable vs knowledge- able. We learn about different theories such as food security, food sovereignty and systems thinking, but we are also thrust into a world where these theories are relevant and intertwined.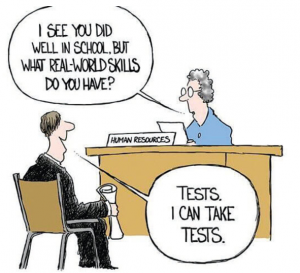 Our team unanimously agreed that this course has helped enhance our professional skills and application of lecture material making us more employable and better qualified to fulfill our future career endeavors.  
Once we enter the professional world, our work environments are full of uncertainty (Shulman, 2005).  Many of the ideas we learn in class may not apply cleanly to real life problems. This should not discourage learning but should be seen as an opportunity where further learning can occur. Regardless of the field we decide to go into, we need to strive to be a person who can make responsible decisions under uncertainty by using both academic theory and personal experience.   
Now What
After LFS 350, we should continue to seek experiences that connect abstract theories that we learn in class with concrete experiences.  We should reflect upon these experiences and see what areas we can still enhance our knowledge on. By engaging in the process of self awareness, action, reflection, and adaptation we help to ensure our continued growth and success. This process has a synergizing effect of helping us in the real world by letting us make better decisions as well as in academics by giving us motivation to learn more.  With this competitive job market, someone who just passively learned and got a degree for the sake of knowledge will have a lower chance of getting a job.
To continue to consolidate and expand on our learnings we will continue to experience a great variety of challenges, circumstances, and environments to build connections between abstract theories and concrete experiences. More of our team is nearing the last year or two of their degrees, so continuing to prepare for further academia or professional career development is crucial.
Our team is full of passion and enthusiasm, diverse interests, and a commitment to living the best life we can possibly live that includes adventure, growth, connection, contribution and meaning. We will take the inspiration and learnings from this course wherever we go and use them in the most constructive ways possible.

Our team feels inspired to use this experience to inform our career development and live life on our own terms.  
Conclusion
In this blog entry we highlighted the key takeaways from our project and shared our major reflections in a what, so what, now what fashion. Our project has been an overall success; we have achieved our initial objective of learning about the value of the BHKT in relation to food security and we have found they do have a valuable role to play through their community meal programs. Furthermore, their role could be enhanced through collaborations with organizations like UBC and other faith-based organizations.
Our team reflected on our LFS 350 time and found the most valuable component of the course is the opportunity to apply our course theory and engage in the community in a professional manner. Going forward we aspire to take what we have learned to better prepare us for the professional world. Continuously learning, reflecting, and putting ourselves in meaningful challenging new situations is key to support our continual growth. Lastly, we end with a note of gratitude and appreciation for this opportunity and look forward with enthusiasm to closing this LFS chapter and starting a new one.
References
Mathie, A., & Cunningham, G. (2003). From clients to citizens: Asset-based Community Development as a strategy for community-driven development. Development in Practice, 13(5), 474–486.
Olsen, P. (2014). Namaste: How Yoga Can Inform Leadership Education. Journal of Leadership Education.
Shulman, L. S. (2005). Pedagogies of uncertainty. Liberal Education, 91(2), 18–25.