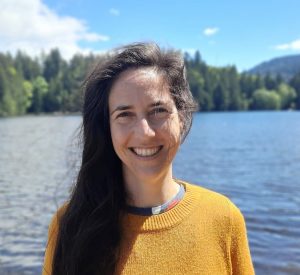 I am an Assistant Professor of Sociolinguistics in the Department of French, Hispanic and Italian Studies (FHIS). I hold a PhD degree from New York University, where I specialized in both sociolinguistics and linguistic anthropology. Before joining UBC in 2020, I was a postdoctoral researcher in the Department of Romance Studies and Classics at Stockholm University.
As an anthropologically oriented sociolinguist, I tend to enjoy the blurred space between these two fields. My main research interests include language ideologies, language contact, language variation and change, and the intersections between language, identity, and power. In previous years, I investigated the emerging variety of Portuguese spoken in São Tomé and Príncipe. I'm still interested in Santomean Portuguese, but my current research projects focus on different varieties of Canadian French.
I am also the director of the FHIS Sociolinguistics  Lab.