"Without partnerships with skilled advocates, epidemiology can be a bit player in debates, rather than able to effectively usher to centre stage evidence-based policies that we would all hope public health policy could be properly built on. Equally, without advocacy the efforts of longitudinal epidemiological efforts can languish in obscure and inward looking academic ghettos and fail to be translated into reforms that can benefit public health."
Chapman, 2001
"If you're trying to communicate but you're not on social media, you're like a tree falling in an empty forest – yes, you're making noise, but no one is listening. It's not much of a dialogue if you're the only one talking"
Wilcox, 2011
In a 2001 article Simon Chapman explored concepts of advocacy and public health. In it he laments Epidemiologists' pursuit of influence through publications in 'high impact' journals and conference presentations. He, very rightly, makes the suggestion that the effort exerted to influence few is greater than that exerted to reach a broader audience. While Chapman's article deals with advocacy in a very traditional sense I think his words are very applicable to the the world today and the use of social media by scientists and researchers.  
I was fortunate to listen to a presentation by the co-editor of Open Medicine, Dr.  Anita Palipu, last week in my Social Media and Health course . Beyond being an accomplished researcher Dr. Palipu was a tireless advocate for open and accessible information. In her talk to us, she really drove home a point that is near and dear to my heart. Public money pays for much of the research that is conducted in our country, however, access to that research is restricted to the select few who have the financial means to do so.
Her words struck very deeply for me. It has always been a great frustration of mine that researchers and scientists are more interested in talking to themselves that to the rest of the world. As Chapman so eloquently put it, they're stuck in academic ghettos.
It is a known that there exists a gap between the knowledge health in research and knowledge held in clinical practice. To try and address that gap millions of dollars have been poured into Knowledge Exchange, Translation, and Brokering but we're still not seeing a significant reduction in it. The issue still remains that research is published in inaccessible journals and scientists are resistant to use communication channels outside of those.
A recent blog post by Christine Wilcox in Scientific American was a motivating call-to-arms for scientists to stop making excuses and start using social media. Christine argues that many people in America are science illiterate and if we want them to support (aka FUND) scientific research and vote for scientifically sound policies they need to be better informed. Scientists cannot rely on a journalist without appropriate training to condense their research findings into a 200-word by-line, they need to take responsibility and communicate their research for themselves.
The public needs to feel like they can trust scientists and that trust is currently being eroded a lack of transparency and dialogue. Part of that erosion has occured because of the notion that publishing in top-tier journals is the only way to communicate information, unfortunately those journals place both financial and jargon barrier that prevent people from accessing and understanding the information within. Scientists need to open a dialogue and they can do that using social media.
Another great blog posted by Inger Mewburn ponders the potential of a digital divide between those who adopt social media and those who reject it. The author muses that it while some in her academic circle mock social media as a waste of time and a fruitless pursuit the medium has actually served to enhance and flourish her professional network. She cheekily makes the suggestion that the professional network she built using social media is richer and more complex than those built by older faculty through years of schleping to conferences.
At the end of the day science needs funding to survive, that funding often comes from public coffers. If people cannot see the value, benefit, or purpose of the research they're not going to care and they're not going to fund it. We cannot hang onto the old ways of doing things. Regardless of the medium scientists need to stop talking to themselves and start sharing their ideas with the world. The world is changing rapidly and science better keep up or it's going to be left behind.
References & Links
PS: I don't think these guys will be left behind…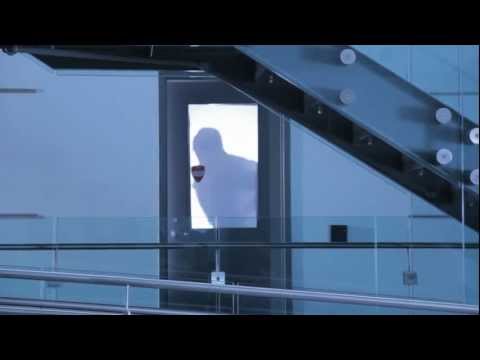 Leave a Reply