I remember reading an online article "McDonalds Decides To Go Green, Changing Its Iconic Logo in Germany" conveying the the action of McDonald's going "green" by changing its logo in European countries.
(http://www.thejakartaglobe.com/business/mcdonalds-decides-to-go-green-changing-its-iconic-logo-in-germany/343288)
McDonald's first started in Germany. Specifically, the yellow and curvy "M" is no longer standing on a red background, instead, the background is changed to green to promote the concept of eco-friendliness. Here is the comparison of the two logos.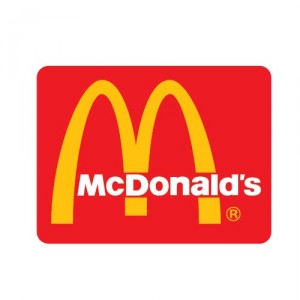 I actually first heard this news on a friend's Facebook status saying "we will stop eating McDonald's if the logo is changed to green," then I did some research and discovered this piece of news is true. If you ask if I perceive this action as beneficial or harmful to McDonald's, I would say it's both.
We learned in our textbook that social trend is a crucial factor of the macro-environment. In other words, specifically the trend of green consumers is growing at an increasing speed. Consequently, it is to McDonald's advantage to take this social trend into account. However, McDonald should also consider the potential harm this change of logo might bring to the company. For example, some "loyal" customers might have adverse feelings toward the new logo as they are more familiar/used to the one it has always been there. Another concern I have is that McDonald's is a fast food company, and I personally do not find too many links between food and environment. Well, I do not mean that food has nothing to do with the environment. What I am trying to stress is that some manufacturing companies should put more concerns about the environment, because their operations can harm the environment more easily.McDonald has been a great model in advocating for eco-friendliness, therefore, other companies should take that into account as well.
All in all, there is way much more for a company to consider before taking any actions, especially the ones that are so obvious to the public (i.e customers, competitors, and partners).
Leave a Reply