Today's music theory instructors face a changing environment. The Routledge Companion to Music Theory Pedagogy addresses this change head-on, featuring battle-tested lesson plans alongside theoretical discussions of music theory curriculum and course design. Leading scholars provide creative new approaches to teaching music theory, encouraging active student participation within contemporary contexts such as flipped classrooms, music industry programs, and popular music studies.
This volume takes a unique approach to provide resources for both the conceptual and pragmatic sides of music theory pedagogy. Each section includes thematic "anchor" chapters addressing key issues, accompanied by short "topics" chapters offering applied examples that instructors can readily adopt in their own teaching.
A broad musical repertoire demonstrates formal principles that transcend the Western canon, catering to a diverse student body with diverse musical goals. Reflecting growing interest in the field, and with an emphasis on easy implementation, The Routledge Companion to Music Theory Pedagogy presents strategies and challenges to illustrate and inspire, in a comprehensive resource for all teachers of music theory.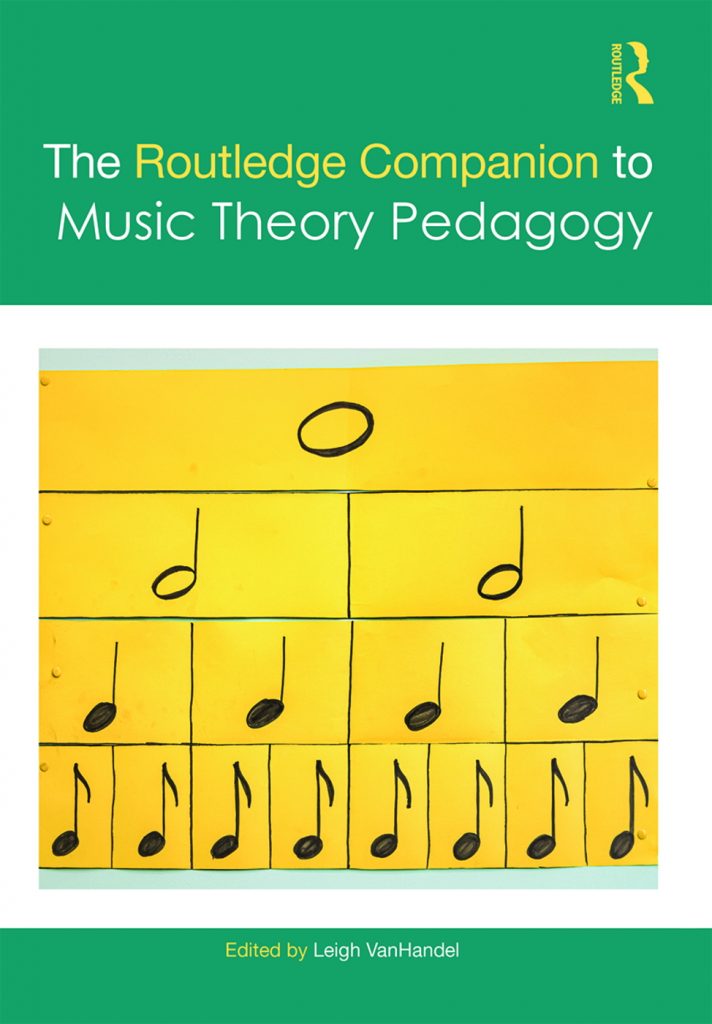 ---
Leigh VanHandel
Leigh VanHandel is Associate Professor of Music Theory at the University of British Columbia. From 2005-2020 she was at Michigan State University.

Her research interests include music cognition, music theory pedagogy, the relationship between music and language, computer applications in music research and pedagogy, and how all of those things relate to each other.

She has presented at numerous regional, national, and international conferences and has been published in such journals as the Journal of Music Theory Pedagogy, Music Perception, the Journal of New Music Research, and Empirical Musicology Review.