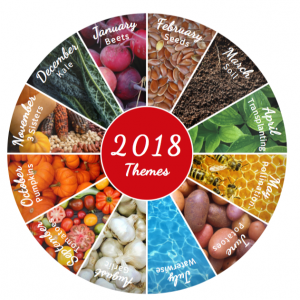 Figure 1. Thematic calendar created for Riley Park Community Garden
Greetings!
Welcome to our last blog post of the term! As the end of the semester quickly approaches, we are wrapping up the final deliverables to our project. It has been an exciting adventure working with the Riley Park Community Garden and we have learned so much along the way. This blog post will outline a moment of significance we had throughout the course and describe how our team worked together to accomplish our project.
What?
A moment of significance for our team in this course was during the infographic event; as our group collected together in the nest to look at our completed poster. We all took a second to reflect on the past three months of hard work, from the initial meeting to finalizing our project deliverables there were so many uncertainties we had to tackle as a group to create a cohesive project. The result of our project included a map of the garden, a thematic calendar and five different lessons plans that can be carried out in the garden for students in the neighbouring schools. There were moments in our project where we were unsure of about how our deliverables were connected with the course objectives but as we dive deeper into the course materials and lectures, we slowly recognize the importance of holding food literacy workshops for students in community gardens as a way of generating community food security (Reis, 2016). In addition, another setback in which we would have liked to tackle as a team was to execute one of the lesson plans. Due to the time constraint, and the difficulty of bringing a class into the garden, we were not able to pilot a lesson. As so, a reflection of the timeline throughout the course proved to be a significant moment for the team because we were finally connecting the ideas from the course to our project.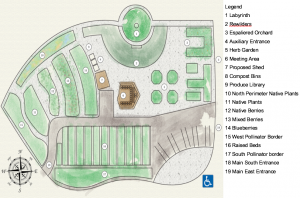 Figure 2. A map of Riley Park Community Garden
So what?
There have been many ups and downs in our project, but we persevered through the challenges to accomplish our deliverables for our community partners at Riley Park Community Garden. As the weather starts to warm up, hopefully the community garden will have a chance to reach out to the local schools around the Riley Park and Hillcrest community to invite different classes to the garden and to carry out the lessons we have created. Although, our team was not able to execute the lesson plans, we were hoping that our project would be a resource for local teachers and educators to use in a lesson or even as inspiration to create their own lessons. This project allowed us to bring forth the theoretical concept of "asset-based community development" to facilitate workshops using the lessons plans as a way of reconnecting the students in the local community. One of the overarching idea of asset-based community development is to collectively distribute the leadership within the community as a way of expanding the social engagement within the community (Mathie & Cunningham, 2003). And so, Riley Park Community garden has the ability bring together educators and youths of the community into the garden to empower both parties to generate discussions around the importance of creating a secure and sustainable community garden.
Now what?
Moving forward, our group is looking to remain in touch with our community partners in hopes to receive some feedback on our project deliverables. Furthermore, the next step in this project is invite students from the neighbouring schools to facilitate educational workshops in the community garden. There are so many opportunities that these workshops that can extend to benefit the community, whether it is through reconnecting individuals with nature, research, or just simply create a welcoming environment, it all encourages the practice community engagement.
For students coming into a project like this, my advice to you is stay organized and be patient. Not everything is going to go as planned. Deliverables can change midway through the project but staying on top of upcoming deadline made the project much more manageable. And so, what worked best for our group was to break down the project. This allowed us to work in a more efficient and organized manner. Above all else, my last advice is to be patient. Everyone is busy and sometimes group work can get frustrating but being patient with your group as well as your community partners will guarantee a much more successful finish.
A few last words, this project required us to remain flexible and adapt to all the new challenges during the course of the project. We identify that setting a clear objective to outline our project deliverables was something that really helped us move forward towards our goal. And although group work is never easy, working together allows us to use our different specialities in each of our majors to contribute to the project. Working with Riley Park Community Garden has been an absolute pleasure and we're hoping our final project will be able to make a difference in the community.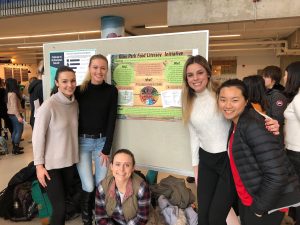 A group photo with our infographic
References:
Mathie, A., & Cunningham, G. (2003). From clients to citizens: Asset-based Community Development as a strategy for community-driven development. Development in Practice, 13(5), 474–486.