The Master of Management Society (MMS) strives to enhance the student experience both academically and socially. The MMS endeavours to promote the UBC Master of Management (MM) degree by establishing strong business relationships with the external community and creating partnerships with local and international business. The Society is led by an executive team elected by the class at the beginning of each school year. 
MM EXECUTIVE COUNCIL 2018
---
Tim Feng – President
Tim was born in China, grew up in New Zealand, and finally settled in Vancouver, where he graduated from the University of British Columbia with a Bachelor of Science degree specializing in Computer Science. Through his journey, Tim has developed a joy in making friends and creating a happy atmosphere for every individual.
---
---
---
Arushi Gupta – VP Internal
As an international student from India, Arushi not only wishes to make the most out of her MM experience but also wants to understand and learn about different cultures. Even though she graduated with a degree in Engineering, she soon realized her penchant for design, creativity and business. Hence, she changed her stream and is now looking to work in the realm of marketing, design and advertising. Through her role as VP Internal she wishes to empower her cohort and support the executive team in any way that she can. In her free time, you can find her cooking, listening to music, sleeping and exploring Thai restaurants in town.
---
Raewyn Danvers – Co-VP Career Affairs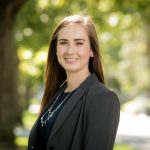 Growing up in Vancouver Raewyn experienced much of what the West Coast outdoors has to offer. She graduated from the University of Victoria in 2015 with a BSc in Geography, which furthered her appreciation of the environment. Within the busyness that is the MM program, she has maintained her love for all things outdoors and finds a balance pursuing her passions outside of class. In her free time, you can find her outside exploring Vancouver's mountains, snuggled with a cup of tea and a good book, or trying out a new recipe.
---
Jenna Macdonald – Co-VP Career Affairs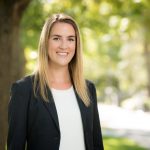 Jenna graduated from Queens University with a Bachelor of Arts Honors degree in Sociology. After spending 4 years in the freezing cold she knew it was time to come back to her home city of Vancouver! After graduation she worked in the non-profit sector which was an amazing experience as this is a field which she is very passionate about. Through the MM program, she is looking forward to expanding her business acumen and exploring different career paths. In her spare time, you can find her spending time with family and friends, taking her dog for hikes, or eating pizza!
---
Ryan D'Souza – VP International
Originally from Mumbai, India, Ryan has worked in the social sector as an executive at Oxfam India and as a Marketing and Communications Consultant in the Corporate Social Responsibility sector at Samhita Social Ventures. He is passionate about driving systemic social and economic change. He graduated with a Bachelor's Degree in Information Technology engineering from Mumbai University. In his spare time, Ryan enjoys photography, playing music and exploring new places and cuisines.
---
Diana Zhao – Co-VP Events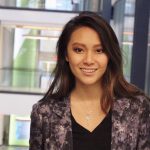 As someone who is passionate about the creative industries, Diana comes from a background in film and media. She is very excited to be a part of the MM Society as the Co-VP Events, planning and executing a number of events to enhance the student experience of our cohort.
---
Adam Isman – Co- VP Events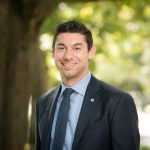 As the Co-VP Events with Diana, Adam is in charge of conceiving and organizing the key events throughout the school year. Although this is his first foray into student politics, his extensive leadership experience as a former professional race car driver and being annoyingly organized will help him tackle this role and make this a memorable year for the entire MM class of 2018.
---
Terry Chen – VP Health & Wellness
Having grown up in Pitt Meadows, Terry spent his summer days playing and working on a dairy farm where you can find him hauling hay and driving tractors.  Graduated from the School of Music at UBC with a specialization in Piano Performance, he has toured across North America and recorded on many singles and projects that are on the radio today. Terry has also worked for Spotify and Beats by Dr. Dre where he was able to incorporate his interests for music and business. He has a strong love for anything outdoors and in his spare time, you can find him climbing mountains, riding his bike, camping and traveling the world! He hopes to bring love for health and fun into the MM cohort and make this upcoming year a healthy and memorable one.
---
Marco Choi – VP Finance
Born and raised in Hong Kong, Marco is very much of a city girl, and probably one of the fastest walkers you'll meet. After graduating from Lancaster University in UK, she had an amazing time working in the recruitment industry before she took on the challenge of MM. In her spare time, you'll find her gobbling up a ten piece nugget meal, enjoying a nice glass of bubbly, dancing to reggaeton and dancehall music, and attacking people with dodge balls.
---
Previous Executives 
President: Chris Gorczynski ('13), Kenneth Lee ('14), Ammar El-Sherif ('15), Naomi Giberson ('16), Frank Bailey ('17), Tim Feng ('18)
VP Internal: Shannon Cumming ('13), Elizabeth Sun ('14), Ashley Dhaliwal ('15), Sarah Maciejewski ('16), Sounndous Ettayebi ('17), Arushi Gupta ('18)
VP Career Affairs: John Clarke ('13), Nate Bentley ('14), Adrian Dingle ('15), Ramtin Hajimonshi ('16), Britanny Tuttle & Vivian Tong ('17), Raewyn Danvers & Jenna Macdonald ('18)
VP Finance: Maureen Wong ('14), Min Huang ('14), Michael Miller, Boden Anderson ('16), Kelvin Benger ('17), Marco (Wingman) Choi ('18)
VP Events: Christina Meng & Danny Lee ('13), Perline Li ('14), Gabi Maia & Erica Yan (Lundy) ('15), Renee Cadenhead ('16), Nicole Hausman & Kristen Underwood  ('17), Adam Isman & Diana Zhao ('18)
VP Health & Wellness: Nick Hignell ('13), Cidnee Vaykovich ('14), Kanha Shete ('15), Camille Wallace ('16), Ben Magnuson ('17), Terry (Po Chuan) Chen ('18)
VP International: Parawin Adisayathepkul ('15), Anoop Banodkar ('16), Ellen Lee ('17), Ryan D'Souza ('18)