Broadly, my research focuses on the relationships between climate, disturbance, and vegetation and how they are influenced by human activities in tropical biomes. I'm interested in how we can use remote sensing and other geospatial approaches to better understand ecosystems at landscape to regional scales. I also think a lot about tropical second growth forests, and the ecological and social factors that will influence how much they help us with climate change mitigation. Originally from the east coast, I've quickly adjusted to BC life, where I love spending time outdoors with my dog, Lemmy.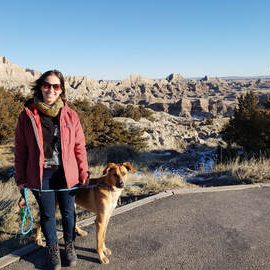 Mia Fajeau | BSc Student
​Mia is entering her final year as a Geographical Sciences undergraduate student. She is interested in various applications of GIS specifically in regards to the social and environmental effects of climate change in both urban and natural landscapes. With the Schwartz lab, Mia is applying terrestrial laser scanning to measure vegetation structure at forest-savanna boundaries. Outside of this, Mia loves to spend time outdoors, listen to music, and craft at home.
Andrea Ku | MSc Student
I am interested in studying tropical forests in Southeast Asia using remote sensing and geospatial analysis techniques. Particularly, I am interested in integrating and analyzing geospatial and field-collected data to identify and address environmental changes as they arise. Previously, I worked at the US Geological Survey supporting fire disturbance research in conifer forests and wetland regions. I received my BS in Environmental Science from the University of Denver, where I worked as an undergraduate researcher studying European honeybee foraging behavior. In my free time, I enjoy travelling and exploring new landscapes with my dog, Lilo.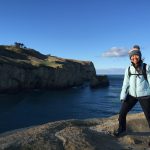 George Porto Ferreira | PhD Student
​George is interested in calculating how countries are doing their job as carbon sequesters, whether tackling deforestation or supporting reforestation. He has worked for the Brazilian Institute for Environment (IBAMA) since 2003. He had lived for five years in the Brazilian Amazon when he conducted environmental law enforcement activities. He also created and led the Center for Environmental Monitoring and Information (CENIMA) at IBAMA Headquarters. In his spare time, he loves to be with his family in touch with nature by riding a bike, sailing, rock climbing, and snowboarding.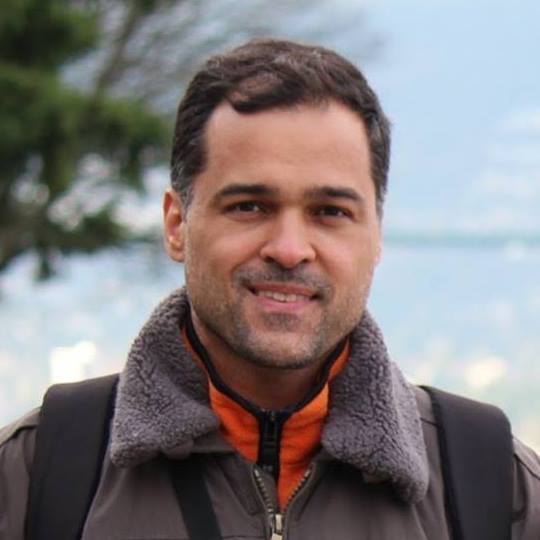 Ben Tudor | BSc Student
​Ben is a 4th year undergraduate student in the Geographical Sciences program, with a special interest in ecology and forest dynamics. In the Schwartz lab, he is using spaceborne LiDAR data (GEDI) to assess the impacts of neighbouring vegetation on edge effects in Amazonian old growth. He grew up in interior BC, and loves to be outside hiking, biking, and climbing.
Tony Zhang | MSc Student
​Tony is interested in using remote sensing technology to study forest disturbance dynamics, combining his GIS background with an interest in native plants. His project explores new approaches to mapping fire refugia within BC forests, to better understand how these ecologically important areas affect forest regeneration after fires. Tony is also part of the Geography department at Langara College where he works as a lab instructor. Some of his hobbies include reading historical fiction, making cheesecakes, and growing colourful vegetables in his garden.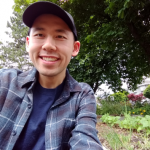 Adrian Dwiputra | MSc 2021
Adrian Dwiputra comes from Indonesia with four years of experience of research on natural resources management in the archipelagic tropical country. He received his B.Sc. in Biology from Bandung Institute of Technology after finishing a field study about space occupation by dholes (Cuon Alpinus) within a national park on the easternmost part of Java. His research interest is about utilization of remote sensing technology in monitoring human-induced change on a landscape.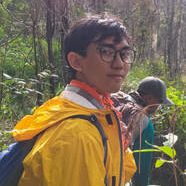 Niamh Harold | Undergraduate Research Assistant
Having moved from Buenos Aires to Vancouver for school in 2016, Niamh recently graduated from UBC with a Bachelor of Arts in Environment and Sustainability. She is interested in the study of anthropogenic climate change, with a particular focus on natural disturbances and their disproportionate social impacts. Aside from this, she also enjoys spending time outdoors, going to live shows, and reading.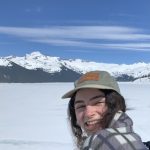 Elise Pletcher | MSc 2021
I am broadly interested in studying how shifts in climate and disturbance shape forest boundaries globally. My current project explores what constitutes a savanna, and how the savanna-forest paradigm maps on to SE Asian vegetation dynamics. My research approaches include both remote sensing at the regional level and forest dynamic plots at the site level. At the University of Washington (BSc), I worked as an undergraduate researcher and field technician, studying forest ecology throughout the region. Consequently, I have grown very fond of picking wild blueberries and hiking through stands of red cedars.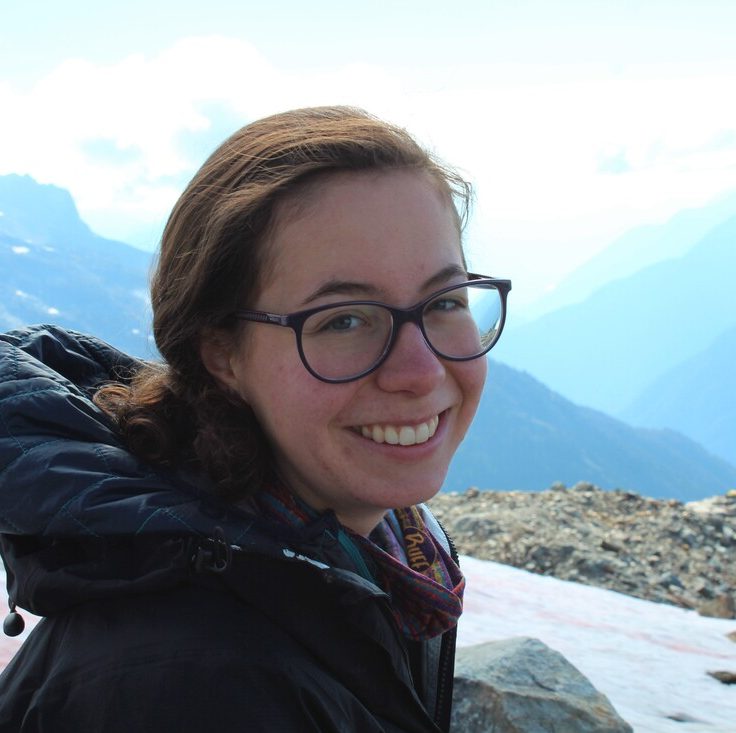 Rithikha Rajamohan | BSc 2020, undergraduate research assistant
Rithikha currently works as a GIS analyst at the CPAWS National Ocean Program and is a masters student at the Edward J. Bloustein School of Planning and Public Policy at Rutgers. Reach out to her if you ever want to chat about cities, civic tech, maps or marine and coastal issues.
Elana Shi | BSc 2021, Research Assistant
Elana is a fourth year student in the Geographical Sciences major. She is currently researching how to use 3m PlanetScope imagery to map invasive algae growth in Oahu's Maunalua Bay. The goal of this project is to help local resource managers understand the historical and future extent of algae cover without the need for extensive field surveys. In the past, she has volunteered with the Oahu Invasive Species Committee and Pacific Spirit Park Society, as well as interned with Malama Maunalua.
Sarah Smith-Tripp | MSc 2021
Sarah completed her MSc in Geography in 2021. Her research focused on understanding the relationship between forest canopy structure and microclimate in burned forests in BC's interior. She is interested in research that capitalizes on rapidly expanding remote sensing technology to improve management practices. She also enjoys backpacking, running, and spending time outside with family and friends. Sarah will be sticking around UBC as a PhD student in the Coops' lab in the Faculty of Forestry. Stay tuned for the publication with her results soon!