Faculty Advisor: Dr. Elic Chan
*****************************
Sojourners Vol. 14 (2021-2022) Editing Team
Co-Editors-In- Chief
Co-EIC – Pooja Ramachandran
Pooja is in her fifth and final year at UBC, double majoring in Psychology and Sociology. Within the field of sociology, her interest lies in understanding the social determinants of health. By pursuing both fields, she hopes to gain a more holistic understanding of mental health outcomes, which can guide treatment efforts. Pooja is excited to be working as one of the Co-EIC of the Sojourners team this year, as she enjoyed working with peer authors and broadening her knowledge by reading their work in her capacity as an associate editor in the past year. She is looking forward to reading this year's submissions!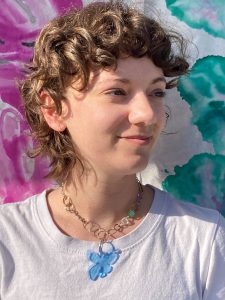 Co-EIC -Esmé Stumborg
Esmé is a 5th year Honours Sociology major (hopefully) finishing her final year at the University of British Columbia. She is thrilled to be working as a Co-Editor-in-Chief this year and is looking forward to connecting to the student research community. As a passionate learner who values collaboration, Esmé's larger goal in life is to be in community with writers, learners, teachers, advocates, and caretakers to create communal knowledge. Her research interests revolve around kinship, sexuality, gender, family, addiction, and work. Being a believer that "all research is 'me'-search," Esme sees her academic pursuits as a part of her daily practice of engaging authentically and critically with the world.
Associate Editors

Grace Bian
Grace is a 5th year sociology major and law and society minor, currently on her last term as a co-op. It is her second year on the Sojourners team and she is excited to get to know the new editors, authors and read some awesome papers! She has always enjoyed writing, but didn't realize she had the qualities of an editor until she began working as a teaching assistant. Grace's research interests include racial issues in identity, precarious labour, and pop culture.  Outside of school, Grace enjoys travel (when it was possible) and looking at vintage furniture she cannot afford.

June Lam
June is a fifth-year student double majoring in Sociology and International Relations. Her research interests include looking at the intersection of social inequalities, global political economy, labour migration, and international development. She hopes to one day use her foundation in sociology in the public sector by developing meaningful social policies to address social issues faced by Canadians. By joining Sojourners, she hopes to learn more about the process of editing and publishing for an academic journal, while meeting other like-minded folks along the way. In her spare time, you can find June wandering the streets of Vancouver in search of the perfect cup of coffee, immersing herself in all the natural wonders that BC has to offer, or jamming to her favourite tunes on Spotify.

Alec Wilson
Alec is a sociology (Hons.) major in his fifth year at UBC. His research has since focussed on public discourse and market shifts, analyzing media texts to investigate how public discourse shapes market movements. In investigating advertising for contested enterprises such as ride-hailing in B.C., he has aimed to uncover the key notions and institutions informing our perspective of "fair" economic practices. He investigates these campaigns to understand how public debate can more transparently divulge inequalities, doubts, and promises of new market projects to better inform market accountability. In addition to his interest in economic sociology, Alec is devoted to improving higher-education through research and teaching. He spent the last summer writing about the scholarship of teaching and learning with Professor Oral Robinson, co-authoring a chapter for Reading Sociology, a free social science manual for undergraduates, and a journal article on new peer-mentorship strategies. These projects culminated in his decision to join Sojourners; having received the support to pursue his passion for research, he wanted to provide the same for others.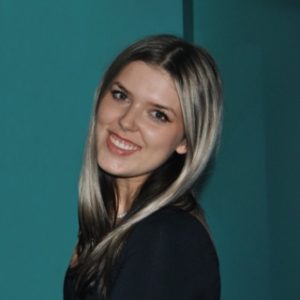 Flora Mendes
Flora is a third-year Sociology Major at UBC. After boldly declaring to her friends that she was majoring in a variety of other subjects over the years, from Media Studies to International Relations, Flora finally recognized her calling in Sociology as it combined her keen interests in human behaviour and social development. She is particularly interested in political sociology, with an emphasis on class-based conflict theory as a lens for power hierarchies within society. After she graduates, Flora would love to pursue further education in law or the social sciences, and she sees a career for herself in policymaking, law or academia. This is Flora's first year on the UBC Sojourner's Editor Team, and she sees her role as an exciting opportunity to engage with the next generation of groundbreaking sociologists. While Flora believes that the world would benefit if all students had to take a sociology course in their undergraduate degree, she is happy to be a part of a class of students in her major that are as enamoured with studying the social world as she is. Flora hopes that this year's publication of Sojourners encourages more undergraduate students to engage with social theory, be critical of the society around them and pursue research in the social phenomena that most fascinates them.

Zakiyah Shah
Zakiyah is a third year student at UBC, majoring in Sociology. She is honoured to be working with the Sojourners team as an Associate Editor and making connections within the community. Zakiyah is interested in issues pertaining to Race, Gender, Sexuality etc. Through these interests, she would like to apply her Criminology Diploma and Sociology major to create a positive impact on societal issues. On her spare time, she enjoys watching youtube videos and sometimes doing physical activity.

Ethan Shapiro
Ethan is a fourth-year Honours Sociology student. His research focuses on niche consumer markets, creative occupations, and the relationship between cultural industries and social inequality within late capitalist society. He is also broadly interested in (re)examining the intellectual foundations of social scientific thought (especially the German idealist, Marxist, phenomenological, and psychoanalytic traditions) as a means to better understand contemporary social problems. Ethan is looking forward to working as an editor for Sojourners and collaborating with authors. After publishing in the journal last year, Ethan wanted to join the editing team to help young sociologists develop their research writing abilities to the fullest extent. He is also excited to learn about the research that fellow sociology undergraduates have been pursuing. Outside of sociology, you can often find Ethan playing the drums in unsuccessful bands, moshing at metal concerts, or enjoying a pint of craft beer.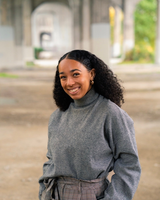 Makena Zimmerman
Makena is thrilled to be returning to Sojourners as an Associate Editor for Volume 14! Makena is currently completing her final year at UBC as a fourth-year Honours Sociology student with a minor in Law and Society. Her research interests centre around race, ethnicity, identity, and social media, and how they collaborate to create complex experiences of oppression and privilege for individuals and communities. Outside of sociology, Makena is also the Co-President of the UBC Dance Team and a Senior Residence Advisor. Makena is looking forward to working with this wonderful team of editors, reading the exciting work of students this year, and publishing a journal that celebrates sociological research!

Teodora Rawsthorne Eckmyn
Teodora grew up on the unceded Musqueam, Squamish and Tsleil-Waututh lands known as Vancouver. Her academic background is in Peace and Conflict studies which she studied at Langara College, and which inform her current studies as a third year student of sociology and human geography. She is particularly interested in the sociological study of power, politics, social movements, social change, labor, and environment, and is inspired by the potential of sociological research and theory to bring positive change to individual, collective, and societal realities. Outside of her studies you can find her reading, people-watching, cooking, enjoying the beach, and working on community urban gardening projects. She is grateful for the opportunity that Sojourners will give her to learn from the incredible research and writing of her peers and to collaborate with UBC's sociology community.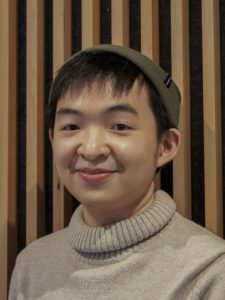 Kenneth Lao
Kenneth is a third-year student majoring in Sociology and minoring in Law & Society. His sociological research interests pivot primarily on leveraging the critical discourse to decipher enigmatic and, on many occasions, hidden patterns of asymmetric power relations. He is committed to unpacking these relations as they intersect with gender, race, sexuality, class, amongst other pertinent dimensions that permeate the social identity. Kenneth feels particularly fortunate as a Sociology major to have been endowed with so many inspirational professors throughout his undergraduate career. Dr. Amanda Cheong, who is teaching SOCI 301: Development and Underdevelopment in Term 2, for instance, has been a pivotal sociological muse to Kenneth. He is excited to collaborate with his fellow Sojourners editors in the coming year since he has a strong passion for writing, and believes ardently that the only way to hone his skills is through peer-reading and learning. When he is not committing to Sojourners, you can usually catch him listening to music on Spotify!
Junior Editors 
 

Claire Van Roggen
Third Year
Sociology Major/Psychology Minor

 

Adrienne Juan
Fourth Year
Sociology Major/Psychology Minor

 Lindsey Eiwanger
Second Year
Future Sociology Major
 Tiffany Ng
Third Year
   Sociology Major