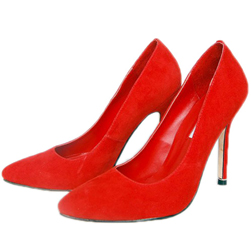 Did you know?  Only 4% of Fortune 500 companies have female CEOs. Women represent 40% of the world's labor force, yet hold 1% of the world's wealth.
(Source: Catalyst Research)
Aspiring female business leaders encounter many barriers to success, not least of which are their own limiting behaviours and beliefs.
Join us on Tuesday, March 19th for No "Girls" Allowed: Secrets from the Executive Suite, an interactive event designed to bring female graduate students and business leaders together to discuss issues facing women in the business world.
The workshop will feature a diverse and distinguished panel of business women who will share their own experiences and strategies for a successful career and life.

This year's panelists include:
•    Susan Mowbray, Manager, Consulting, MNP
•    Karla McCarthy, Assistant Vice President, Commercial Real Estate, HSBC Bank Canada
•    Jill Earthy, Director, BC & Yukon, Canadian Youth Business Foundation
This fun and inspiring event is also a great opportunity to network with other business women and Sauder graduate students.
Drinks and appetizers will be served.
*Females Only*

Event Details
Date:        Tuesday, March 19th, 2013                                                                                           Time:        5:30pm – 7:30pm
Location:
Pan Pacific Hotel
Oceanview Suites 5 & 6
300 – 999 Canada Place, Vancouver
Seats are Limited.  Please register via COOL if you would like to attend this popular event!
Note:  This event will count towards BA 520 credit if you attend this event.