Laura Moss: B.A. Victoria College in the University of Toronto (1991), M.A. University of Guelph (1993), Ph.D. Queen's University (1998). From 1998-2002, she taught at the University of Manitoba and moved to the University of British Columbia in July 2002.
She is currently Professor of English in the Department of English Language and Literatures at UBC where she teaches Canadian and African literatures.
She is currently serving as the Academic Convenor for Congress 2019, the annual Congress of the Social Sciences and Humanities. Congress 2019 will be held at UBC from June 1-7, 2019 with the theme "Circles of Conversation."
In September 2015, Laura Moss became the Editor of the journal Canadian Literature, having served  as Associate Editor (Reviews) since 2004 and Acting Editor of the journal (2008, 2013-14) (see http://canlit.ca/). Since 2011, she has also been a contributing editor to the Canlitguides.ca project (see http://canlitguides.ca/).  Further, she has served on the advisory/ editorial boards of Studies in Canadian Literature, Commonwealth Essays and Studies (France), Postcolonial Text, and Ariel: A Review of International English Literature. From 2006-10 she also sat on the Canadian Federation for the Humanities and Social Sciences (CFHSS) Aid to Scholarly Publications Committee. Moss served as Chair of the UBC Canadian Studies Program and the Director of the International Canadian Studies Centre from 2008-2011. (see http://www.canadianstudies.ubc.ca/ for details about CDST at UBC).
One of its founding members in 2012, Moss has been an active member of CWILA (Canadian Women in the Literary Arts, see http://cwila.com/), serving on its board of directors (2012-14) and as manager of the jury for the Inaugural Critic-in-Residence in 2012. In 2013-14, Moss led the UBC  GRSJ-CWILA Research Network (see   http://grsj.arts.ubc.ca/research/thematic-networks/ )(see also the UBC Institute for Gender Race Sexuality and Social Justice).
Moss is the co-editor (with Cynthia Sugars) of the two-volume Canadian Literature in English: Texts and Contexts (2008, 2009), the editor of Is Canada Postcolonial?: Unsettling Canadian Literature (2003), a scholarly edition of The History of Emily Montague (2001), and Leaving the Shade of the Middle Ground: The Poetry of F.R. Scott (2011). She has also published articles on the work of M.G. Vassanji, Salman Rushdie, Zadie Smith, Margaret Atwood, Chinua Achebe, Rohinton Mistry, and Antje Krog, among others, and has written on literary pedagogy, public arts policy in Canada, Canadian broadcasting, and public memorials in Vancouver's Downtown Eastside.
Her current work concerns the intersections of public policy and the history of arts culture in Canada, including the changing rhetoric of the multiculturalism policy in Canada, the history of Canadian Content regulations and cultural nationalism in broadcasting, environmental policy and genetic modification and g, and copyright policy and found poetry.
Moss has supervised and served on the committees of graduate students working on a wide range and eclectic mix of topics such as: Post-multiculturalism; the Newfoundland diaspora; Anglo-Indian Romance novels and the Raj Revival; Public Readers and Blogs; South Asian Canadian Literature; Nineteenth-century Women's Nature Writing; Yoruban Missionary Translations; the archives of J.M. Coetzee, Ryerson Press, and the Vancouver Poetry Society (not all together); Urban Writing in Vancouver; Asian North American Writing; Gothic Fiction; War Art; Writing from Vancouver's Downtown Eastside; Canadian Modernism; Orality and Orature; Danish Postcolonialism; Mennonite Writing; and Canadian Englishes.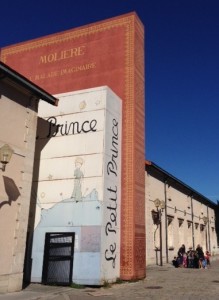 She has taught classes on: Literary Prizes, Multicultural Canadian Literature, Canadian Literature to 1967, Canadian Literature after 1967, World Literature Written in English, English Literature (1798-2000), Genre, Canadian Literature, Canadian Studies, Postcolonial Studies, African Literatures, South African Literature, South African Theatre, J.M. Coetzee, South Asian Literature, and Caribbean Literature.
Her research has been supported by SSHRC, Killam, UBC, ASPP, and University of Manitoba.
She was awarded a UBC Killam Teaching Prize for 2013.