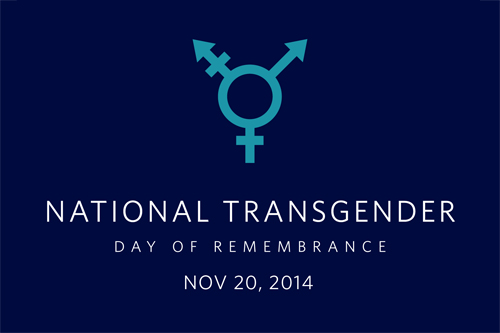 Guest post by Mustari Tumpa, 2nd-year Arts student and Josh Macdonald, 3rd-year science student.
On Thursday November 20th we at UBC remember the individuals who have been killed as a result of transphobia (the hatred or fear of transgender and gender non-conforming people). If you'd like to take part in remembering them, there are a few events being held at UBC.
Between November 17th and 20th there will be a table at the SUB to provide information and raise awareness about transphobia and the Transgender Day of Remembrance.
On November 20th there will be a Candlelight Vigil at the SUB concourse between 11:00 am and 3:00 pm. Between 5:00 and 7:30 pm there will be a Memorial event at the SUB Art Gallery that will explain what the Transgender Day of Remembrance is all about. It's also an opportunity for folks to share their experiences and listen to spoken word pieces and panel discussions.
And if you identify as trans or gender-variant, here few things that might help improve your experience at UBC which you may not know about.
If your preferred name is different from your legal name you can use your preferred name on online courses or on Connect, by profs, classmates, and colleagues, and as the name called aloud at your graduation (it's a part of the graduation application). However, you do have to use your legal name on official letters, transcripts, and the graduation program.
For more information visit students.ubc.ca/campus/diversity or students.ubc.ca/access.