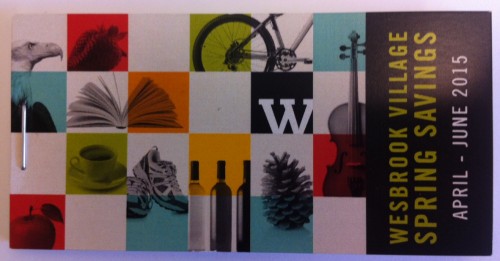 Post by Helena Zhu, Women Students Program Assistant at Access & Diversity
From tasting delicious Menchie's Frozen Yogurt to getting sweaty at the Hot Box Yoga, Westbrook Village has an array of shops, restaurants, and services for you and your family—all at a discount.
UNA Discounts
If you and your family live at Chancellor Place, Hawthorn Place, East Campus, Hampton Place, or Westbrook Place (Westbrook Village), you are eligible to apply for a UNA Access Card. With an Access Card, you can receive discounts at a variety of stores in Westbrook Village. Below are some highlights.
Blenz Coffee: You can always get a free upsize on any Blenz drink.
The Hot Box Yoga: You can drop in for a free yoga class if you are a new customer.
Westbrook Eyecare: 15 percent off contact lenses and 30 percent off all eyeglasses and sunglasses.
Menchie's Frozen Yogurt: Get 10 percent off—It's not much, but if you love yogurt, the savings add up!
To see the full list, please visit http://wesbrook.app2.thoughtshop.com/unadiscounts.
Westbrook Village Spring Savings
You can take a free Westbrook Village coupon book at many of Westbrook events (See picture above). Coming up with a new set every season, the April to June Spring Savings coupons features buy one get one free at Blenz Coffee, 15 percent off shaved ice at Chef Hung Taiwanese Beef Noodle, free cookie with the purchase of a sandwich at Doughgirls Comfort Kitchen and Bakeshop, among others.
You can find a list of upcoming Westbrook events at http://www.wesbrookvillage.com/. To find out which events will have coupon books available, please call (604) 228-2025.