We're voting in the referendum using WebVote, this ancient system that is motherfucking annoying. Follow the pretty pictures so even the stupidest/highest of you can figure it out.
Vote Now on WebVote
Figure out how:
Login to your CWL. If you don't know what that is, we don't know how you've survived.
Click on Grades & Records and choose WebVote
Click "Cast Vote"
All five referendum questions will then show up. You should really vote in all of them, because every vote contributes to quorum.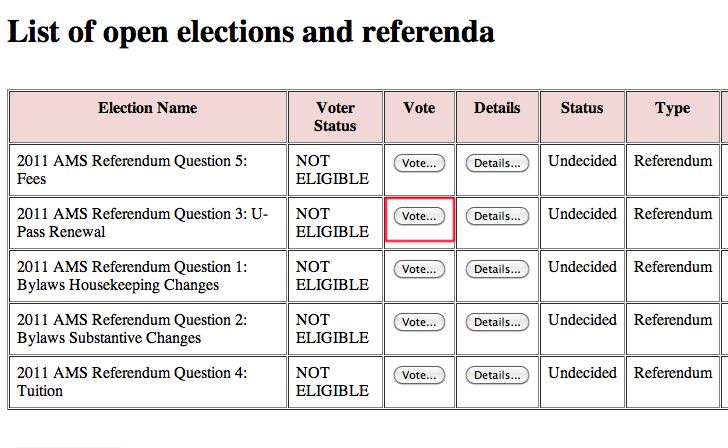 You then get to look at the question and vote. And then repeat. Yeah, the voting system sucks balls.
Thanks for voting!