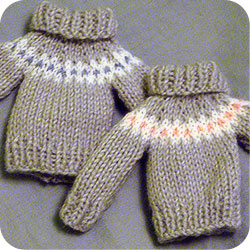 When I was thinking about what topic I wanted to choose for my APBI 315 term project, I wanted to choose an animal that is important to me. I'm a knitter and I try to be conscious about the types of fibre that I use and the source of that fibre.
One of the finest types of wool that you can find in yarn is Merino wool, and that is why I decided to focus the scope of my project on the Merino breed. I wanted to take a look at the animal welfare issues in the wool industry and see if the current practices were justified in having real benefits towards the animals.
The primary focus was on the Australian wool industry as they are the largest wool producer in the world.
Throughout this website, I will be discussing:
Why we use the Merino and the development of the breed
Regulations
PETA vs. Wool Producers
Animal welfare issues (and the alternative methods)
My opinion on the Australia wool industry
— Michelle Wong
Header image from Flickr user PhillipC.