The BC Research Libraries Group is proud to present
Kathleen Fitzpatrick
Director of Scholarly Communication at the Modern Language Association and Professor of Media Studies at Pomona College, in Claremont, California
who will be speaking about
Planned Obsolescence: Publishing, Technology, and the Future of the Academy
Vancouver
Thursday, October 4, 2012, 9:30 – 11:00am,
UBC, Irving K. Barber Learning Centre, Chapman Learning Commons, Dodson Room (rm. 302)
Register here: http://www.eventbrite.com/event/4359529470
***Doors open at 9:00am for coffee and refreshments prior to the presentation***
BCRLG gratefully acknowledges COPPUL sponsorship for funding live webcast of this talk to registered COPPUL libraries
COPPUL Live webcast registration: http://www.eventbrite.com/event/4493444012
Live webcast instructions will be sent to registrants.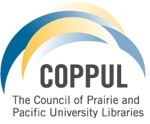 —
Victoria
Friday, October 5, 2012: 10:00 a.m.
UVic, McPherson Library, Room 210
Register here: http://bit.ly/PfKp9p
***Doors open at 9:30 am for coffee and refreshments prior to the presentation***
——-
 Abstract: Academic institutions are facing a crisis in scholarly publishing at multiple levels: presses are stressed as never before, library budgets are squeezed, faculty are having difficulty publishing their work, and promotion and tenure committees are facing a range of new ways of working without a clear sense of how to understand and evaluate them. Planned Obsolescence is both a provocation to think more broadly about the academy's future and an argument for re-conceiving that future in more communally-oriented ways. Facing these issues head-on, Kathleen Fitzpatrick focuses on the technological changes– especially greater utilization of internet publication technologies, including digital archives, social networking tools, and multimedia–necessary to allow academic publishing to thrive into the future. But she goes further, insisting that the key issues that must be addressed are social and institutional in origin. Confronting a change-averse academy, she insists that before we can successfully change the systems through which we disseminate research, scholars must re-evaluate their ways of working–how they research, write, and review–while administrators must reconsider the purposes of publishing and the role it plays within the university. Springing from original research as well as Fitzpatrick's own hands-on experiments in new modes of scholarly communication through MediaCommons, the digital scholarly network she co-founded, her talk explores all of these aspects of scholarly work, as well as issues surrounding the preservation of digital scholarship and the place of publishing within the structure of the contemporary university.
About the Speaker:
Dr. Kathleen Fitzpatrick is Director of Scholarly Communication at the Modern Language Association, and is on leave from a position as Professor of Media Studies at Pomona College, in Claremont, California. She is the author of Planned Obsolescence: Publishing, Technology, and the Future of the Academy , which was published by NYU Press in November 2011; Planned Obsolescence was released in draft form for open peer review in fall 2009. She is also the author of The Anxiety of Obsolescence: The American Novel in the Age of Television, published in 2006 by Vanderbilt University Press (and of course available in print), and she is co-founder of the digital scholarly network MediaCommons. She has published articles and notes in journals including the Journal of Electronic Publishing, PMLA, Contemporary Literature, and Cinema Journal.
For more information about the Lecture series see https://blogs.ubc.ca/bcrlglectures/ or contact BCLRG Lecture Series Coordinators:
Joy Kirchner (joy.kirchner@ubc.ca), Tracie Smith (tracies@uvic.ca), Don Taylor (dtaylor@sfu.ca), Lynn Copeland (Lynn.Copeland@unbc.ca)