Events
Biochemistry Careers Night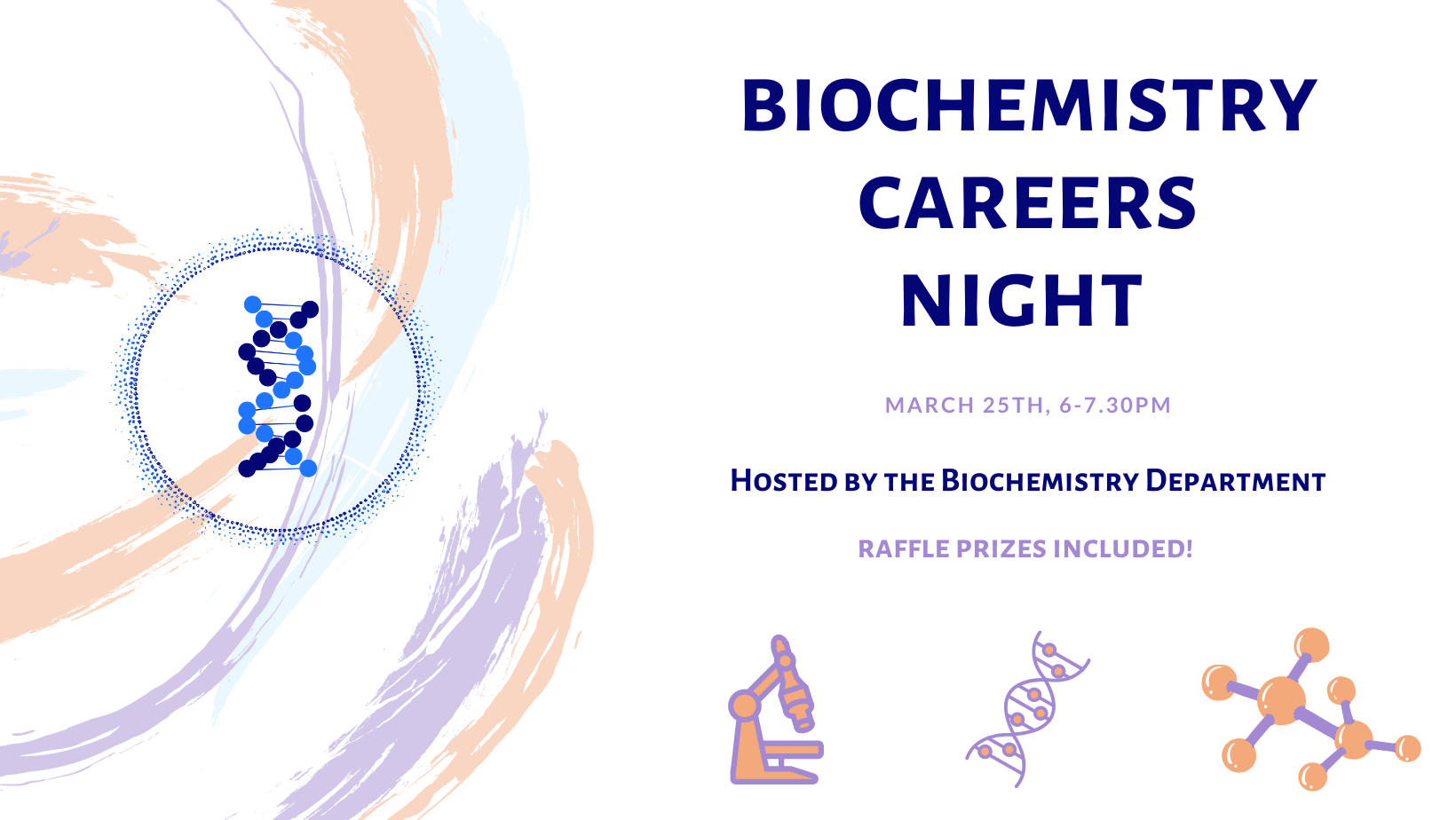 Are you unsure of what to do after graduation? Is there more to life after Biochem than Med School or Grad School?! Want to learn more about career options after your degree?
Come out to Biochemistry Careers Night 2021 on Thursday, March 25th from 6:00pm – 7:30 pm PST. Zoom Link: https://us02web.zoom.us/j/88066435288
At this event, you will have the opportunity to network with and ask questions of life science program graduates about their career paths. There will be a number of guest professionals with whom you can chat with virtually! Our invited guests come from a range of fields: biotechnology, public health, science communications, medical genetics, forensics, and patent law! Come out and learn about their choices and paths and hear first-hand what YOU can do with your degree!
Don't miss this opportunity!
Check Out our Facebook Event Page
Past Events