The CFLS would like to congratulate the recipients of the three feminist awards at the Peter A Allard School of Law. These individuals demonstrate their commitment to feminist advocacy through their intellectual and community work.
Hilda Janzen Memorial Award in Feminist Legal Studies
2017 Recipient: Allison Sharkey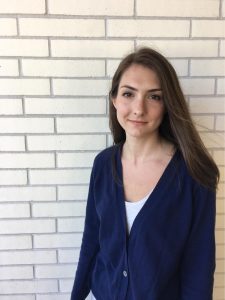 Allison Sharkey, entering her 2nd year of the JD program at Allard Hall, is the recipient of the Hilda Janzen Memorial Award in recognition of her substantial contributions to feminist advocacy, scholarship, and community work. Before starting law school, Allison completed a PhD in Anthropology, studying substance use and addiction among young adults. Allison has demonstrated feminist leadership and community involvement while overcoming barriers in accessing and continuing her legal education. By regularly volunteering with the CFLS and bringing feminist critical perspectives to bear on the 1L curriculum, Allison represents the best of the Allard law community, embodying a feminist ethic and advocating for social justice.
Auriol Gurner Young Memorial Award
2017 Recipient: Melanie Begalka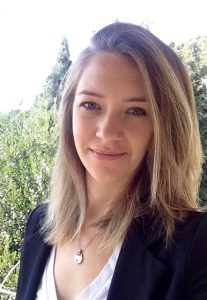 Recognizing her contribution to feminism and law, Melanie Begalka is the recipient of the Auriol Guner Young Memorial Award. Melanie, entering her 3rd year at Allard Hall, was one of the coordinators of the #LawNeedsFeminismBecause campaign in 2016-2017. She has years of experience working with and on behalf of marginalized people, particularly in Vancouver's Downtown East Side. She has been a mental health worker, support worker, and outreach worker for those with acute mental illness, HIV+ women, sex workers, and women with addiction challenges. She has also coordinated the opening of a legal clinic in Vancouver assisting homeless folks to obtain government ID. Melanie embodies the values of Auriol Gurner Young as an active member in the feminist legal community.
Marlee G Kline Essay Prize
2017 Recipient: Carly Teillet
Carly Teillet is Métis from Red River and is the great, great, grand-neice of Louis Riel. She completed her JD from Allard Hall early in December of 2016. Carly has been awarded the Marlee G Kline Essay Prize for her exceptional essay "Invisible in the Spotlight: Aboriginal Women, Embodiment and the Legal Structure." This award recognizes an exceptional essay that addresses the various intersections between gender, race, class, sexual orientation, and other differentiating characteristics. Carly's essay critically examines how Aboriginal women's bodies experience systemic violence from the colonial state and the legal system through the story of Jane's arrest. She situates Jane's story and her body within the historic and ongoing colonial structures that construct, control, and discard the bodies of Aboriginal women.