February 28th, 2011 by jpopo | No Comments »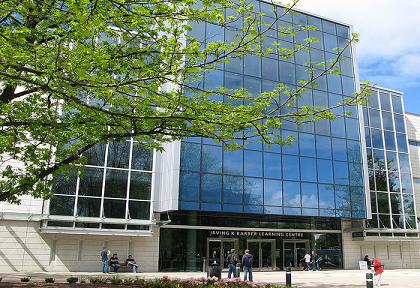 On 2 March 2011, Ingrid Parent, UBC's University Librarian, will present the above colloquium at the UBC School of Library, Archival and Information Studies (SLAIS) Colloquia for Spring 2011.
Abstract: In today's changing information society, knowledge curation is in demand, information literacy is essential, and those entering the workforce must be ready to demonstrate new competencies. No doubt, the library is a force of change, contributing to and accelerating the ever growing needs of e-research.  Yet libraries can do more. Libraries need to shift their paradigm from "They will come" to "We will go to them" and in doing so, be prepared to explore new methods of outreach and community engagement at a local level and beyond. How do we, as librarians and information professionals, meet these demands? What trends are libraries currently facing that will impact future generations of information professionals? This presentation will address these key issues and offer a review of libraries and librarianship in a global context.
Date: March 2, 2011
Time: 12-1pm
Location: Dodson Room, Room 302 in the Irving K. Barber Learning Centre, UBC Point Grey Campus
This colloquium will be webcast through the generous sponsorship of the I.K. Barber Learning Centre.
For more information, please contact Eric Meyers (eric.meyers@ubc.ca) or Aaron Loehrlein (a.loe@ubc.ca).
Above excerpt in italics is courtesy of SLAIS and above image is courtesy of Flickr: UBC Library's Photostream.