These links are ones I have recently come across that relate to my research project on teaching elementary students about Residential Schools, as well as links that support the teaching of First Nations culture to younger students.
This Inuit legend tells the story of how raven's feathers turned black. I like this video because it is using authentic language and is engaging for young audiences. Using stop-motion video techniques allows children to get into the story and learn about a legend and culture through storytelling. Hearing an authentic voice speak the language adds to the experience of this charming story.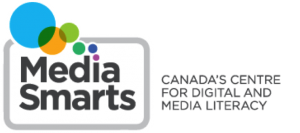 I came across this link in Kimberly Cook's references in her Discussion #5 post. I chose to include it in my resources because I feel it may be important to incorporate into my research for my final project. Although at this point I intend to focus on the topic of residential schools I think it would be important to also introduce the concept of stereotypes to my students during discussions and how this related to the times when residential schools were prevalent.
This is a link I came across in my other course, ETEC565A. YESNet is the Yukon Education Student Network, and the First Nations section of this website contains numerous K-12 resources that are directly related to First Nations cultures both in the Yukon and the rest of Canada. These resources include curriculum on relationships, attachments, restorative practices, culturally relevant programs, and activities. You can find book lists, games, study guides and templates relating subjects such as science, math, social studies, and the arts.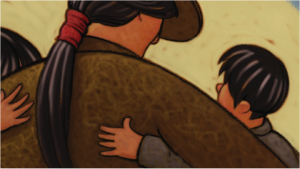 I included this link because of my love for picture books! Storytelling can be a very powerful way to get across important lessons, thoughts, and feelings. Storytelling is also an integral part of many First Nations cultures so it is fitting to incorporate stories into teachings about Aboriginal cultures and ways of life. This particular list includes authentic stories based on real events of First Nations children going to residential schools. These stories open up a space for conversation on this tough topic. The book list contains age range recommendations and a brief synopsis of each title with a picture of the book, too.
I chose this particular image to represent this resource because these Principles of Learning summarize important foundations at the root of many First Nations cultures. This resource comprises the results of meetings between five districts across BC with urban and rural aboriginal and non-aboriginal participants. This compilation contains photos of activities in classrooms as well as projects, meaningful quotes from educators and participants around the province, as well as sections on:
Connectedness and Relationship
Awareness of History
Local Focus
Engagement with the Land, Nature, the Outdoors
Emphasis on Identity
Community Involvement: Process and Protocols
The Power of Story
Traditional Teaching
Language and Culture
Experiential Learning
The Role of the Teacher
Community Engagement
Teacher Preservice Training and Inservice Professional Development
A Positive, Learner-Centred Approach