Community and School District Partners
We recruit mentees in partnership with various First Nation and School District Partners. Several are listed below, as well as the Community Lead contact person.
Akisq'nuk First Nation (Ktunaxa Nation)
Members of the Akisqnuk First Nation are people of the Ktunaxa (pronounced 'Too-nah-ha') Nation, who for 10,000 years have spoken a unique language that cannot be linked to any other native language in North America. Traditional territory of the Ktunaxa includes the Kootenay region of southeast British Columbia into parts of Alberta, Canada and the American States of Montana, Washington and Idaho. The Akisqnuk First Nation is one of six sister bands.
eMentoring Community Lead: Temporary Contact – Katherine Wisener, katherine.w@ubc.ca
Adams Lake Band (Shuswap Nation)
The Adams Lake Indian Band (ALIB) belongs to the Secwepemc Nation. Historically there were as many as 35 Secwepemc Communities, but today there are 17 communities or Bands recognized within the Secwepemc Territory. Adams Lake Indian Band is a member of the Shuswap Nation Tribal Council (SNTC) , which consists of 10 Secwepemc Bands. Adams Lake Band is home to a well-known language immersion school, Chief Atahm School (www.chiefatahm.com).
eMentoring Community Lead: Diane Anthony, danthony@alib.ca
Sto:lo Nation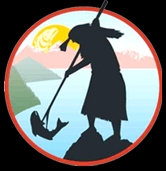 Stó:lō Nation society serves these 11 member First Nations spanning the Fraser Valley: Aitchelitz, Leq:amel, Matsqui, Popkum, Skway, Skawahlook, Skowkale, Squaila, Sumas, Tzeachten, and Yakweakwioose. The Stó:lō people live throughout the Lower Mainland as shown in this geographic area map.
eMentoring Community Lead: Rose Greene, rosenvi1@gmail.com
School District 36 (Surrey)
 The Surrey School District recognizes and values the uniqueness of Aboriginal history, culture, and language and believes that all Aboriginal learners can experiecne success within public schooling. To this end, the Aboriginal Education Department works collaboratively with district staff to align services and supports towards a wrap-around approach for Aboriginal learners at their schools. Success can only be achieved when it is understood that all stakeholders share responsibility for the academic, social and emotional well-being of the Aboriginal student.
eMentoring Community Lead: Angelina Heer, angelina.h@ubc.ca
School District 23 (Central Okanagan)
The School District No
. 23 Aboriginal Education Program provides services to students of Aboriginal heritage to enhance their school experience. These include: academic advising and coaching; career planning; cultural awareness and enhancement; goal setting; personal counselling.
eMentoring Community Lead: Chris Alexander, ementoringokanagan@gmail.com