Here are our 2014 executives! If you see us wandering the halls of EOSM or walking to class, say hi!
If you would like to contact any of us, feel free to email essa.ubc@gmail.com or stop by our club room in EOSM 208J. In addition, our meetings are Mondays at 6pm. All ENSC students are welcome to sit in!
Bri: President
Hi everyone! I'm in my 5th and final year at UBC and hope to attend grad school next year. I love early morning runs and late night yoga. I also love cats and accidentally owned 9 at a time once. My favourite thing about ESSA is the sense of community it has provided me at UBC, and I encourage all ENSC students to come say hi – I'd love to meet you! (aka. the big boss lady!)
Cherry: VP Administration
Hello, my name is Cherry and I'm your VP Administration for ESSA this year! I'm a third year student doing the Ecology and Conservation concentration, and I'm loving it so far. My goals for this year are to meet even more people in environmental science, and to land a co-op job for next summer. Interesting fact: When I was young I once accidentally swallowed my own baby tooth… Gross, I know. Hopefully I'll see you soon at all the fun events we have planned for you. 🙂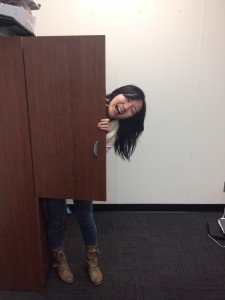 Andrew: VP Social
Halló!  My name is Andrew MacKinnon and I am your 2014/15 VP Social Representative.  I am currently in my 4th year at UBC pursuing a major in Environmental Science: Land, Air and Water with a minor in Economics.  Aside from school, I am an adventurous, outgoing, social and good-looking bachelor.  Alike half of UBC, I am from Ontario (specifically London) and decided to move west to take advantage of Whistler and the gorgeous beaches. During my spare time I enjoy "social beers," biking the Seawall, shredding "pow" at Whistler and watching horror films.  I spend most my Friday and Sunday nights bartending at Milestones Crossroads.  Cheers! (hey hey, ladies)
Andrea: VP Sustainability
Hello upper ESSA members,
As some of you may know, my name is Andrea McDonald and I am your VP sustainability! Some fun facts about me include that I love sustainability, the environment, crafts, pandas, the smell of indoor pools, and I play soccer and hockey. If you ever want to get to know more about ESSA and sustainability I'm your gal! If you just want to be friends I also love that, see you around guys!
Xoxo sustainabilitygirl (she also says "it's supposed to be funny but I laugh at my own jokes so…" gotta love this girl)
Adrian: VP Academic
Fun facts: Genetically I'm not unique. So technically I could rob a bank, leave traces of my DNA and blame it on my twin (that's my backup plan).
About me: I'm currently serving my second year as ESSA's VP Academic. Previously, I have helped change ENVR 400 from a 3 to a 6 credit course (WOOHOOO!!) and built up a library for the ESSA club-room. I also run events such as Degree Planning and Peer Review. But this year I am most excited about the outreach program we are running with Norma Rose Point School. We'll be working with students from ENVR to get students from our major volunteering in classrooms to aid with the teaching of environmental science related issues. If you have any concerns or ideas related to academics don't hesitate to contact me!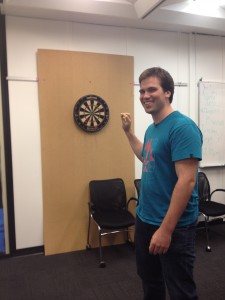 Taylor: VP Professional Relations
Hello! My name is Taylor Venuti and I am in my fourth year of university and my second year at UBC in the land, air and water concentration. I am from Langley, British Columbia and I transferred from UBC Okanagan in 2013. My biggest passion is soccer and I played varsity for two years. My other interests include hiking, indie music and cats. One of the craziest things I have ever done was ride a camel up a mountain to see the sunrise in Egypt. I am looking forward to another amazing year!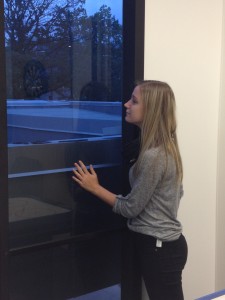 Maruska: VP Finance
Hi, my name is Maruska and this is my final year of my double major in economics and environmental sciences. I am ESSA treasurer for this year. On the weekends, I seek for a little bit of wilderness and hikes. Also, I am absolutely in love with running but I am always eager for new activities and new challenges.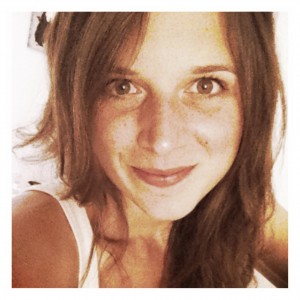 Rheanne: VP Communications
Hello everyone! I'm Rheanne, your VP Communications for this wonderful school year. So yes I am the one who keeps sending the emails out, please don't hold any spelling errors against me! J So a little bit about me, I'm in the ENVR 400 class, and graduating (YAY!) this year, and I absolutely love to play any board game, any. Feel free to come talk to me whenever! Look forward to meeting you all!
Sarah: VP Promotions
Hey, hey! I'm Sarah, your VP Promotions. I'm the one who bombards your Facebook with notifications from ESSA, updates this blog and tweets all things ESSA. Currently I am in the Okanagan doing a co-op term with Agrifood Canada, but you'll see me on campus in January! Don't hesitate to say hi. I love making new friends! I also enjoy back country camping, hiking, board games and good food. (I'm also the one who's been commenting on other exec's blurbs ;))
Brandon: Grad Rep
Hi! I'm Brandon, I'm the Grad Rep for this year. I am in my 5th year at UBC specializing in Ecology and Conservation. I recently finished up four co-op terms in Alberta working with ALS Environmental and Devon Energy. In the past I have been a Residence Advisor and a lifeguard. I love the outdoors and snowboarding. I have a passion for cars and eating, I'm also an executive in the UBC Food Society so I have an excuse to try new restaurants. ESSA4LIFE (can we hashtag this?)
Moe: 3rd year rep/SUS rep
Hey everyone! My name is Moe and I am the third year/ SUS rep for this year.  I am originally from Sparwood, BC, a very small town in the heart of the Rockies near the Alberta border. I love all things outdoors- including snowboarding, hiking, climbing, and camping. I look forward to having an awesome year with you all!
Wasin Chalanuchpong (Wilson): Co- 2nd year rep
Hi friends! I'm in my 2nd year and am so psyched to be working as a 2nd year rep! I love cooking but student budget isn't. Japanese, indie, and the occasional Thai music keeps me sane. I also love to longboard, snowboard, and play guitar! Fun fact, I was almost born on April's fool, which would've been hilarious for the first 5 years of my life (and then maybe not so after). Broke my bone 4 times but that doesn't matter. Stay frosty everyone! : )
Hannah: Co-2nd year rep
I am currently in my second year at UBC. I love getting involved with environmental conservation, as well as spending as much time as I can out in nature! Some of my favourite places are Mt Washington for skiing or snowboarding and Tofino for (attempted) surfing. I also enjoy running, photography, and reading. You can find me in first semester ENVR 200, feel free to say hello!
P.S. Most of these pictures were taken in our ESSA club room (EOSM 208J). Now that you know we have a dart board, air hockey table and plates/bowls/mugs/cutlery, come visit us!