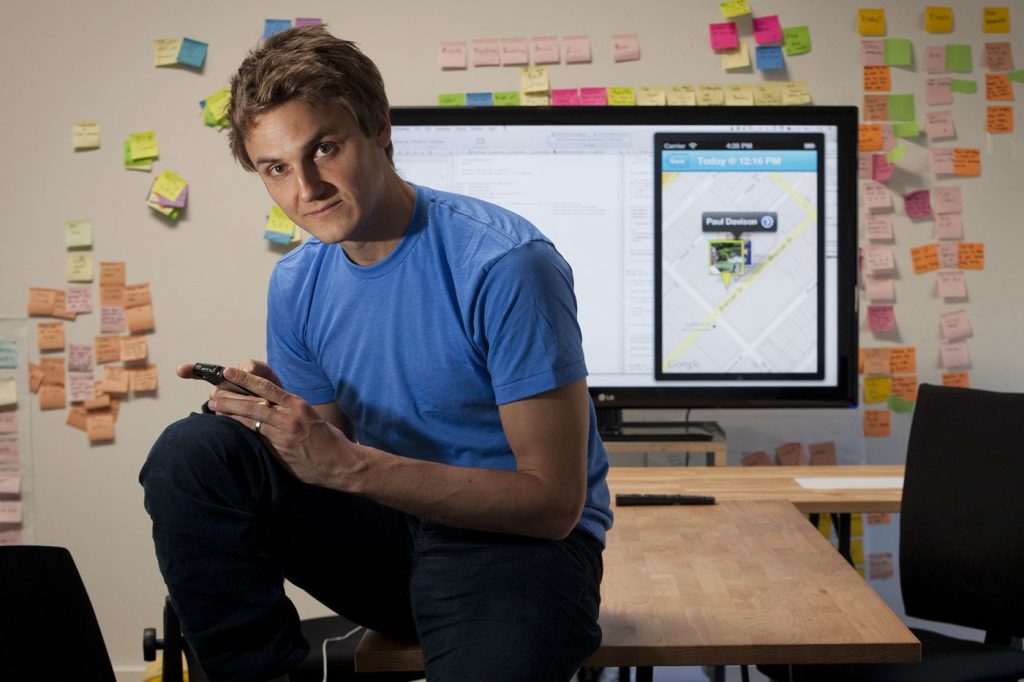 Valuation: $4 billion
Investors: Andreessen Horowitz, DST Global, Tiger Global, Elad Gil
Clubhouse is a voice based social network where people can host rooms and facilitate conversation. I've heard of people say something along the lines of "I wish I was in such a place at a specific time during this particular movement." I personally love this app. It's fascinating that I can listen in on conversations with NASA scientists, professors from MIT, and entrepreneurs in Silicon Valley. Clubhouse brings that to everyone, with up to 5000 people per room. Though not everyone can speak at the same time, you'd have to host your own room or be invited to the stage for that.
Paul Davison is the co-founder and CEO of Clubhouse. He studied Industrial Engineering Stanford University, and then returned to Stanford University Graduate School of Business for an MBA. According to Wired (2021), he interned at Google, worked for Metaweb (a startup that extracted information from the web to help computers better understand the world), and then became an entrepreneur-in-residence at the venture capital firm Benchmark.
As stated by Bloomberg (2021), he created an app called Highlight which tracked user locations to show them profiles of people nearby with similar interests or shared connections. This was done in Austin, Texas during the 2012 South by Southwest festival. He paid young people to wear white turtlenecks with the Highlight logo around Austin to promote it. This was under his company Math Camp. Math Camp then created the app Shorts which is an automatic photo sharing app; they were eventually sold to Pinterest.
Davison left Pinterest, and reacquainted himself with an old friend, Rohan Seth. They introduced Talkshow, which became the Clubhouse we know today.
In a recent interview with CNBC, Davison says that there's networks text, videos, photo, so they're focusing on audio. At first they were only on iOS, but they've just opened up for Android, which added a million people to the waitlist. They're hoping build a long term durable company by building the right infrastructure and team.
What does this have to do with education technology? Discussion plays a large role in education, especially in higher learning. We attend talks, seminars, and take part in written discussions in this very course. Clubhouse, and Paul Davison's other ventures, are all about networking, sharing knowledge, and sharing interests. I have listened in on some very interesting conversations and topics. It's very special when the speaker, who is at the top of their field, is able to freely speak, without interruption, about something that they're passionate for, or even researching.
References:
https://www.bloomberg.com/news/articles/2021-03-16/who-made-clubhouse-app-paul-davison-a-founder-in-perpetual-motion
https://techcrunch.com/2021/04/19/clubhouse/
https://www.cnbc.com/video/2021/05/25/clubhouse-ceo-paul-davison-2021-disruptor-50.html
https://www.wired.com/story/inside-clubhouse-audio-app-paul-davison-rohan-seth
---