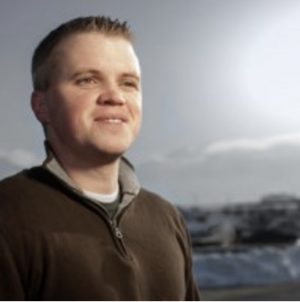 Brian Whitmer is a software developer, entrepreneur, and co-founder of Instructure. He was trying to find a suitable communication system for his daughter with Rett Syndrome. However, due to his background in usability, he was frustrated with "poor design decisions and old technology". He wanted to create something better so he collaborated with over 30 assistive technology specialists, occupational therapists, and speech and language pathologists.
In 2014, Brian founded CoughDrop, a simple cloud-based augmentative and alternative communication (AAC) app. The idea behind the AAC app is that communication is for everyone and the goal is to empower people to make their voices heard. Through using open-source technology, the communicator can have access to different levels of vocabulary sets to use and progress over time.
What makes CoughDrop unique?
The company believes in open standards and open access so that it is free for users to build individualized solutions that work for them. CoughDrop allows communicators to:
personalize their communication using multiple devices;
work offline and have backup in the smart cloud making it easy to switch devices;
empower teams to collaborate and modify boards without having to take away the device;
use the built-in reports and goal-setting tools to track progress over time; and
choose the best pricing option (either a one-time purchase or pay month-to-month).
CoughDrop understands that learning to use AAC is like learning a new language and it takes support and modeling from the people around us. The company aims to help communicators, families, friends, practitioners, and school staff to be more confident in the use of AAC to promote and develop better communication. "Just because someone can't speak, doesn't mean they don't deserve to be heard."
It is inspiring for me to read about a parent who saw a need and successfully created an AAC app to allow his daughter and others with disabilities to communicate. Brian's ideas are innovative and he worked well as a team with specialists to develop CoughDrop AAC. Brian has the passion to let others know that "every voice should be heard".
Website: https://www.coughdrop.com
---