Richard Van Camp
Creative Keynote, 3:30pm – 4:30pm PDT, Sunday, July 4th
Bio: Richard Van Camp is a proud Tlicho Dene from Fort Smith, NWT (Northwest Territories). He is the author of 26 books in just about every genre. His novel, The Lesser Blessed, is now a feature film with First Generation Films and his graphic novel, A Blanket of Butterflies, with Scott Henderson was shortlisted for the Eisner Award. You can visit Richard on Facebook, Twitter, SoundCloud, Instagram and at www.richardvancamp.com

Keynote: "Writing from Revenge to Make Peace." In this keynote with best selling author, Richard Van Camp, he will give you insight into how you can use your writing from the spirit of revenge to help you find peace in your own life in a good and gentle way.
---
Dr. Angel Matos
Academic Keynote, 11:00am – 12:30pm PDT, Saturday, July 3rd
Bio: Angel Daniel Matos is an assistant professor of Gender, Sexuality, and Women's Studies at Bowdoin College interested in young adult literature and media, queer studies, and screen cultures. His work broadly explores how queer children and teens are imagined in youth literature and media, and how queer youth literatures and cultural productions complicate normative understandings of teen-oriented works. His scholarship has been published in journals such as Children's Literature, Research on Diversity in Youth Literature, The ALAN Review, and QED: A Journal of GLBTQ Worldmaking, in addition to a handful of edited volumes. Along with Pamela Robertson Wojcik and Paula Massood, he is one of the co-editors of Media Crossroads: Intersections of Space and Identity in Screen Cultures, published in March 2021 by Duke University Press. His monograph, tentatively titled The Utopian Possibilities of Queer Young Adult Literature and Culture, is expected to be published by Routledge in late 2021. You can learn more on his website, Angel Daniel Matos, Ph.D., and follow him on Twitter: @ProfAngelMatos.

Keynote: "Not Your Chosen One: A Queering of the YA Superhero Narrative." In this keynote, Dr. Matos will examine how queer young adult literature has destabilized normative understandings of superheroes and the chosen one narrative, focusing specifically on the trope of the "powerless teen." What happens when a queer narrative focuses not on the traditional hero, but on the ordinary and everyday people who witness these heroic acts? And how does this shift in focus push us to envision queerer, more utopian futures?
---
Dr. Stepahnie R. Toliver
Academic Keynote, 3:30pm – 4:30pm PDT, Saturday, July 3rd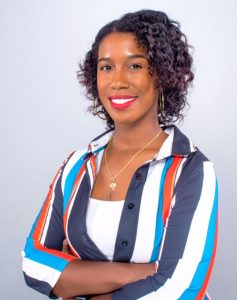 Bio: Stephanie R. Toliver is an assistant professor of Literacy and Secondary Humanities at the University of Colorado, Boulder. Informed by her love of science fiction and fantasy texts as well as her experience as a 9th and 10th grade English teacher, Toliver's scholarship centers the freedom dreams of Black youth and honors the historical legacy that Black imaginations have had and will have on activism and social change. Specifically, she focuses on representations of and responses to Black youth in speculative fiction texts to discuss the implications of erasing Black children from futuristic and imaginative contexts and to assist teachers in imagining how classrooms can use speculative fiction as a means to center Black joy and Black dreams. Her academic work has been published in several journals, including Journal of Literacy Research, Journal of Children's Literature, Journal of Adolescent and Adult Literacy, and English Journal. Her public scholarship has been featured on LitHub, Huffpost, and the Horn Book. You can learn more on her website, ReadingBlackFutures, and find her articles on ResearchGate.

Keynote: "Of Monsters and Heroes: Black Girls Saying and Creating Space through Fantasy Worlds." Here is a brief summary of her keynote lecture in her own words. "The rampant murders of Black women and girls in the United States proves that this place is not safe for us. In fact, it is questionable whether any space currently known can be safe for Black girls when antiblackness and misogynoir is interwoven into the fabric of our world. For this reason, it is imperative that researchers explore the unbound landscapes Black girls create for themselves in fantastic narratives, landscapes where Black girls are situated as the heroes, instead of society's monsters."