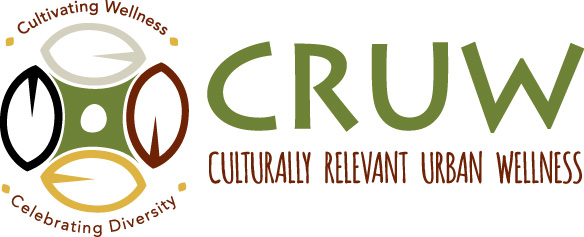 Job Description:
The CRUW Program brings Aboriginal youth in foster care together with non-­-Aboriginal inner city youth to engage in culturally relevant land-­- based practices promoting holistic and sustainable urban wellness. Program objectives include:
Honouring Our Diversity, and applying ancestral Aboriginal knowledge and practice to contemporary urban living;
Emotional and Cultural Competence towards breaking down stereotypes, bullying and discrimination;
Holistic Urban Wellness, emphasizing the prevention and reduction of substance misuse and healthy life transitions; and
Mentorship, emphasizing peer mentorship and Aboriginal Elder-­-youth connections.
The CRUW program runs for 16-­-sessions, every second Saturday, at the UBC Farm from March to October. The program accepts 18 Aboriginal and 9 non-­-Aboriginal youth and hires 4 youth mentors annually. Participants are split into 3 groups, and rotate through 3 activity blocks each session: 1 garden block; 1 block related to a program objective; and 1 team-­-building and reflection block.
Each youth group in CRUW is led by a group leader who is supported by a Youth Worker, a youth mentor and a volunteer. CRUW is seeking 3 youth workers to work as service contractors between March and October. This position requires attending all 16 Saturday sessions at the UBC farm, participating in the initial staff and volunteer orientation, and being available for a 30 minute debrief (in person or by phone) between sessions. Youth Workers are paid $150/session (or training day), which also covers the 30-­-minute debrief between sessions. The 2014 CRUW dates are as follows: March 15 (staff orientation), March 22, April 5, April 19, May 3, May 17, May 31, June 14, June 28, July 12, July 26, August 9, August 23, September 6, September 20, October 4 and October 18. Attendance at all sessions is mandatory. Youth workers interested in applying are recommended to watch our video for more information and context on the program: vacfss.com/programs/cruw.
Responsibilities:
Youth Workers are responsible for picking up a VACFSS vehicle the morning of CRUW sessions, meeting youth at a designated transportation point, and driving them to and from the UBC Farm.
On the Farm Youth Workers are assigned to a group for the entire duration of the program, and are responsible for: taking a leadership role in supporting their group to engage in activities throughout the program; leading energizers and/or games during lunch hour, or as needed in their group; and supporting their group leader to engage youth in reflective debrief sessions.
As notes above, Youth Workers must also be available to participate in a 30 minute conversation between sessions for a debrief with the group leader (either in person or by phone), scheduled based on the availability of youth worker and group leader
Qualifications:
Strong capacities in youth work-­- including the ability to work one-­-to-­-one, and also to facilitate, coordinate, support and engage groups of youth;
2 years relevant work experience
Valid First Aid certification
A valid drivers license and confidence to drive a 7 seat van (with a youth mentor as supervision support) to transport up to 5 youth to and from the UBC Farm.
A Criminal Record Check (provided by VACFSS)
Experience in outdoor experiential education and/or summer camps an asset
Class 4 drivers' license an asset
Preference will be given to candidates with knowledge of ancestral and contemporary Aboriginal society and culture, and/or experience working with Aboriginal youth
To Apply:
Please email a resume and cover letter to Jeff Schiffer, VACFSS Special Projects Officer: jeff_schiffer@vacfss.com. We will be accepting applications until Friday February 28th at 4:30pm.