May 12th, 2011 by Glenn Drexhage | No Comments »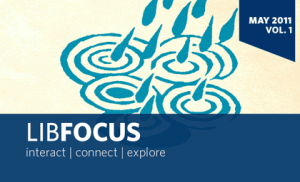 UBC Library is excited to bring you our new monthly e-newsletter, LibFOCUS – a fresh, new way of providing information to our community subscribers.
Each month, we'll deliver news and updates about UBC Library to your inbox. Hear about upcoming events, find out about new additions to our collections, discover which librarians are blogging and explore ways to connect with us.
You can view a copy of LibFOCUS here. We hope you enjoy this first issue – please let us know what you think by emailing library.communications@ubc.ca.