Dr. Christian Bök                                      Dr. Rachael Ritchie
Dr. Gastón Gordillo                                Dr. Jerry Spiegel
Dr. Steven Hallam                                   Steve Williams
Dr. Cara Haney                                        Dr. Vikram Yadav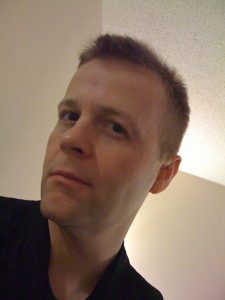 Christian Bök is the author of Eunoia (Coach House Books, 2001)—a bestselling work of experimental literature, which has gone on to win the Griffin Poetry Prize. Bök is one of the earliest founders of Conceptualism (the poetic school of avant-garde writing made famous, in part, by the activities of Kenneth Goldsmith). Bök has created artificial languages for two television shows: Gene Roddenberry's Earth: Final Conflict and Peter Benchley's Amazon. Bök has earned many accolades for his virtuoso recitals of "sound-poems" (particularly Die Ursonate by Kurt Schwitters)—and he has performed lectures and readings at more than 200 venues around the world in the last four years. Bök is on the verge of finishing his current project, entitled The Xenotext—a work that requires him to engineer the genome of an unkillable bacterium so that the DNA of such an organism might become not only a durable archive that stores a poem for eternity, but also an operant machine that writes a poem in response. Bök teaches in the School of Creative Arts and Humanities at Charles Darwin University in Darwin, Australia.
Professor Gastón Gordillo was born and raised in Buenos Aires, Argentina. He graduated from the University of Buenos Aires (1990) and completed his PhD at the University of Toronto (1999). He is a Guggenheim Scholar, was a visiting scholar at Harvard and Yale and a visiting professor at Cornell. He was also a resident fellow at the Bellagio Study Center, in Bellagio, Italy. His research has been funded (among others) by the Wenner-Gren Foundation for Anthropological Research, the John Simon Guggenheim Memorial Foundation, and three large grants from the Social Sciences and Humanities Research Council of Canada (SSHRC). His book Landscapes of Devils: Tensions of Place and Memory in the Argentinean Chaco (2004, Duke University Press) won the American Ethnological Society Sharon Stephens Book Prize. His most recent book is Rubble: The Afterlife of Destruction (2014, Duke University Press).
Steven (Associate Professor, Department of Microbiology & Immunology, ECOSCOPE Program Director) specializes in the field of microbial ecological genomics and genetics with specific emphasis on the creation of computational tools for taxonomic and functional binning, population genome assembly, functional screening, and comparative community analysis.
Dr. Cara Haney is an assistant professor in the Department of Microbiology and Immunology and Michael Smith Labs at the University of British Columbia. Her lab does basic research to understand how the plant root-associated microbiome shapes    plant growth and development.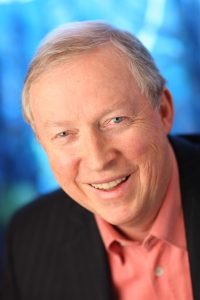 James Hoggan is president of the PR firm Hoggan & Associates and chair of the David Suzuki Foundation board. He has over three decades of experience in crisis and issues management for corporations, governments and public institutions such as universities and hospitals. A tireless advocate for ethics and integrity in public relations, he founded the influential website DeSmogBlog to expose misinformation campaigns that pollute public debate around climate change and the environment. Hoggan has chaired and served on numerous national and international boards and advisory committees including the Shell Global's External Review Committee, the Dalai Lama Centre for Peace and Education and Al Gore's Climate Project in Canada. He is the author of I'm Right and You're an Idiot: The Toxic State of Public Discourse and How to Clean it Up, Climate Cover-Up: The Crusade to Deny Global Warming and Do the Right Thing: PR Tips for a Skeptical Public.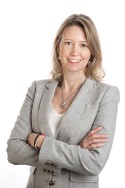 Dr. Rachael Ritchie is an internationally trained scientist with two decades of experience in life science research and innovation (in North America and Europe). Following postdoctoral work at Harvard University (Children's Hospital, Boston), Dr. Ritchie spent eleven years (1998-2009) at a provincial research organization, the New Brunswick Research & productivity Council (RPC), working to identify, develop and apply technical and non-technical solutions to a range of challenges facing businesses and regional economic development in New Brunswick and Atlantic Canada.
Dr. Spiegel's academic training is in economics and sociology (McGill, MA); environmental health and health administration (U of Toronto, MSc); and Community Health Sciences (Manitoba, PhD). He is also affiliated with the Liu Institute for Global Issues, where he has been Director of Global Health; is co-director of the Global Health Research Program, a WHO Collaborating Centre in in Occupational and Environmental Health; was director of the UBC Centre for International Health from 2003 to 2010; and was founding chairperson of the Canadian Coalition for Global Health Research. He has led research and capacity building programs and projects in Cuba, Slovakia, Ecuador and South Africa and is active in the Canadian Community of Practice in Ecosystem Approaches to Health. In addition he has 15 years of experience as a senior policy official with the Manitoba Government Department of Environment and was a Senior Editor of the International Labour Office Encyclopaedia of Occupational Health and Safety.
(PhD Candidate, Resources Environment Sustainability, University of British Columbia, President, Constructive Public Engagement)
Steve has extensive professional experience in evaluation, impact measurement, and data visualization for sustainability and social change projects. Steve combines his experience with information design to design and facilitate public events and collaborative professional development trainings, using data to engage the public and stakeholders in sustainability dialogue. Steve is currently a PhD Candidate in Resources, Environment and Sustainability at the University of British Columbia where he is a Liu Institute for Global Issues Scholar and a UBC Public Scholar. He is researching the societal impacts of participatory processes focusing on the Alberta Energy Futures Lab. He holds a BA in Political Science from University of Western Ontario, an MBA in Management of Technology from Simon Fraser University, and a Graduate Diploma in Social Innovation from the University of Waterloo.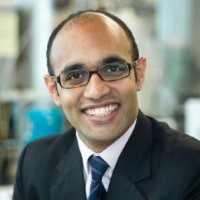 Education: Ph.D., Massachusetts Institute of Technology (2013)
B.A.Sc., University of Waterloo (2007)
Post-doctoral training: Department of Chemistry & Chemical Biology, Harvard University
Back to top