Taking a quick break from the cultural project I'm making for my Musqueam language class to share a couple of truly cool events that you should check out this week:
—
Wednesday, 30th November: Cuntalicious Coffee House (7 pm–midnight, Buchanan D MASS)

The fabulous V-Day team that brings us The Vagina Monologues each year are hosting their annual Coffee House. V-Day is a global movement to end violence against women and girls, and this Coffee House is one of the ways in which proceeds are raised for relevant organisations, through a night of music, poetry and refreshments. Cover is $2 and refreshments are by donation.
If you're a musician, performer or poet who would like to perform at the event, or if you'd like to contribute some baked goods, just email ubcvdayposse@gmail.com.
—
Thursday, 1st December: The Garden Statuary Launch Party (5–8 pm, Buchanan D MASS)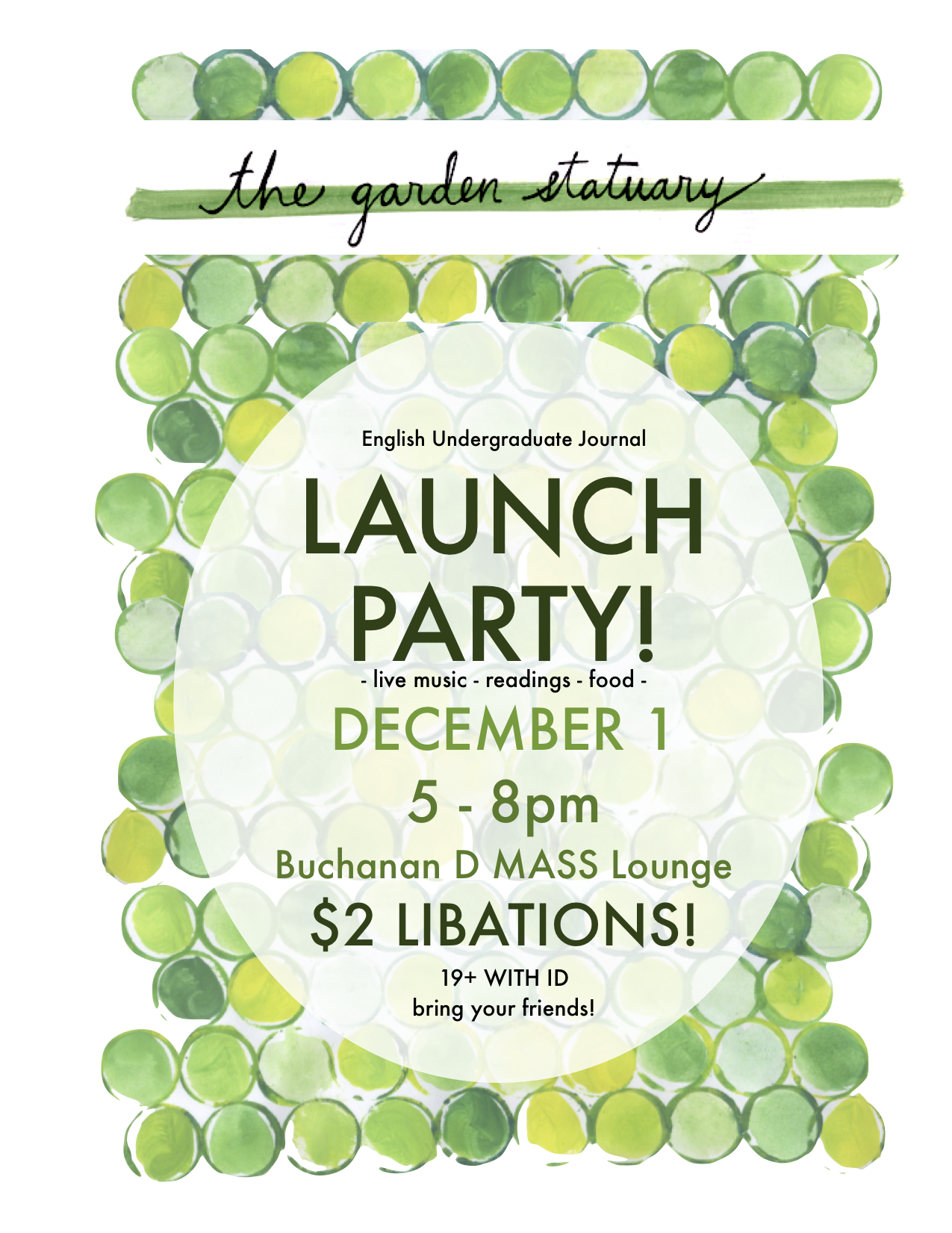 The first issue of the English undergraduate literary journal is going to be published online this Thursday, and we're celebrating with a launch party in the evening. There will be live music, readings from the authors, fruit and pizza (those last two are the most important)!
As one of the editors, may I just add how much I enjoyed going through the submissions? I love discovering other people's work and am particularly excited about the poetry and multimedia we've got this term.
You'll be able to read the new issue on The Garden Statuary website on Thursday.
—
Part of the reason I'm posting these is because I have exams on both those nights and can only live vicariously through other people — so please go and let me know how they went!
In the meantime, I'm also looking for suggestions for good songs and/or playlists by which I can burn the midnight oil. My brother recently introduced me to Sungha Jung, who plays a sweet cover of Adele's 'Someone Like You' that goes along great with my late night painting. It might, however, feel repetitive by the time I hit my fifth hour, so anything is appreciated!