My conversation with dad a couple of days ago:
Me: Dad Lexus SUV is such an amazing car. I agree it is expensive but it is great.
Dad: Yeh I agree it's a smooth ride but too expensive. I'll prefer getting a Toyota land cruiser instead which has almost the same features but is way cheaper.
Me: But Lexus is more luxury.
Dad: But Toyota is more durable and tough.
This is what a typical family conversation with general awareness about cars would sound like. The truth is that Lexus is the part of Toyota Company but the way they have marketed Lexus is by showing it as a different manufacturer and company. This has successfully earned them a profit of billions of dollars. They have convinced there customers that land cruiser and Lexus are different and unique in their own ways. For example Land cruiser is considered to be more tough and durable whereas Lexus is considered to be more luxury. Lexus has a higher status approach and it was made for the high class Americans. Since then, it is carrying that image of Luxury and fineness.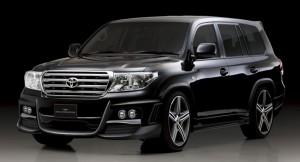 This is a major business strategy which many companies use today. One company introduces two products which are very much similar but they give them different names and market them differently to target different status groups. This is an extraordinary marketing scheme which is a great profit maximizing technique.
Article used: http://www.kiplinger.com/features/archives/2009/04/same-product-different-price.html