Learn about the latest undergraduate research projects or showcase your own work at the 3rd Annual UBC Undergraduate Neuroscience Conference! 
The UBC Neuroscience Undergraduate Research Conference (NURC), hosted by the UBC Neuroscience Club (UNC), brings together the neuroscience community at UBC to celebrate undergraduate research. 
---
3rd Annual UBC Undergraduate Neuroscience Conference 
Date & Time: Thursday, January 31st 2019 from 4:00-9:00pm
Location: Rudy North Lecture Hall at the Djavad Mowafaghian Centre for Brain Health
NURC 2019 hosts students from various disciplines that share an interest in understanding the nervous system and behaviour. The annual meeting features faculty keynote speakers and provides an opportunity for students to explore the various neuroscience topics as well as research opportunities here at UBC. All students are welcome to attend and food will be served at the end of the conference.
If you are working on or have completed research in a neuroscience-related field or have an interdisciplinary focus with neuroscience applications, you are encouraged to come showcase your work through an oral or poster presentation at NURC 2019! The conference features numerous undergraduate research projects  and there will be prizes for the top presenters in each category of presentations.
This year, NURC 2019 will feature keynote speeches by two UBC faculty members: Dr. Judy Illes and Dr. Teresa Liu Ambrose!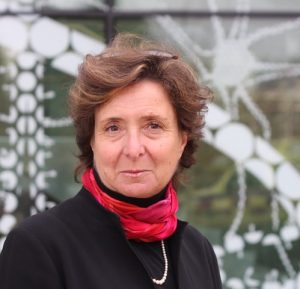 Dr. Judy Illes – keynote presentation at 4:10pm 
Dr. Illes is Professor of Neurology and Canada Research Chair in Neuroethics at UBC. She is Director of Neuroethics Canada, and faculty in the Centre for Brain Health and at the Vancouver Coastal Health Research Institute. She is passionate about her research, teaching and service work that focus on ethical, legal, social and policy challenges at the intersection of the brain sciences and biomedical ethics.
Dr. Illes also holds associate faculty appointments in the School of Population and Public Health and the School of Journalism at UBC, and in the Department of Computer Science and Engineering at the University of Washington in Seattle, WA. USA, and is a Life Member of Clare Hall, Cambridge University. She is Vice Chair of the Standing Committee on Ethics of the Canadian Institutes of Health Research (CIHR), and Vice Chair of the CIHR's Internal Advisory Board of the Institute on Neuroscience, Mental Health and Addiction. She was elected to the Royal Society (Life Sciences) in 2012, to the Canadian Academy of Health Sciences in 2011, and to the American Association for the Advancement of Science (Division of Neuroscience) in 2013. She is immediate past President of the International Neuroethics Society, founded in 2006. Her latest book, a series on Developments in Neuroethics and Bioethics, features Pain Neuroethics (vol. 1, 2018). Dr. Illes was appointed to the Order of Canada in December 2017.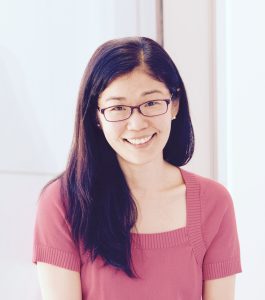 Dr. Teresa Liu-Ambrose – presentation at 6:30pm 
Dr. Liu-Ambrose will be presenting a talk titled "Exercise and Brain Health"
Talk Description:
Cognitive decline is a common feature of aging. Physical activity is a modifiable lifestyle factor that has been identified as positively impacting cognitive health of older adults. In this presentation, we will review the current evidence on the role of physical activity and exercise in promoting cognitive health in older adults. We will highlight potential underlying mechanisms and moderators. We conclude with limitations and future directions in this rapidly expanding field of research.
More About Our Speaker:
Dr. Teresa Liu-Ambrose, PhD, PT, Associate Professor, is a Canada Research Chair and a physical therapist at the University of British Columbia, Department of Physical Therapy. She directs the Aging, Mobility and Cognitive Neuroscience Laboratory (http://cogmob.rehab.med.ubc.ca) as well as the Vancouver General Hospital's Falls Prevention Clinic (http://fallclinic.com).
Her research program focuses on defining the role of exercise to promote healthy aging, with a particular focus on cognitive and neural plasticity, as well as mobility. Various method are utilized, including randomized controlled trials, functional neuroimaging, and actigraphy.
IMPORTANT LINKS:
PLEASE NOTE: The registration deadline for POSTER presentations (only poster) has been extended to January 5th, 2019 at 11:59pm. 
Early-bird tickets – $4.50
UNC membership – $5.00 (includes entry to the 2019 UBC Undergraduate Neuroscience Conference as well as all of our other journal clubs, student seminars, and events this year)