Rediscovering the hidden treasure in our backyard!
The Tree Walk
The Tree Walk & Talk was led by fourth-year Urban Forestry student, Finn Köepf, and took place on a sunny day filled with fascinating facts, theories and stories about the urban forest on the UBC Vancouver campus. "Whereas previous years' tree walks have been organized specifically for Urban Forestry students, this year's walk was designed for the general public to showcase underappreciated trees on campus," said Finn.
Finn led over 30 participants across the UBC campus, from the Forest Sciences Center to the Nest, exploring green spaces and trees that are often overlooked.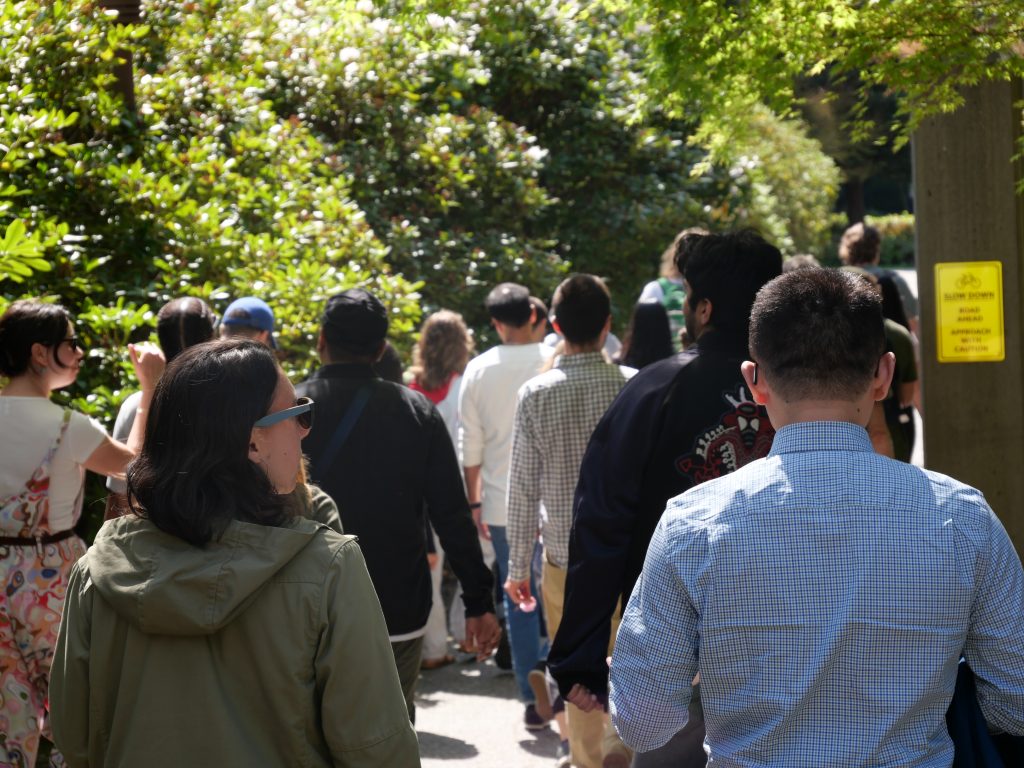 What set this year's Tree Walk apart was the focus on stories of individual trees and their connections and significance to people on campus. "I was pleasantly surprised that the talk did not only cover the ecological significance of the selected trees but also many interesting stories that highlighted their cultural and sociological significance," said Grace, a UBC alumna, who participated in the Tree Walk. The walk was a great reminder that stories exist everywhere, and that they can bring people and nature closer together.
"It reminded me that maybe nature doesn't need to be out in the bush, but can be in your backyard."

Kate, a recent graduate of the Faculty of Forestry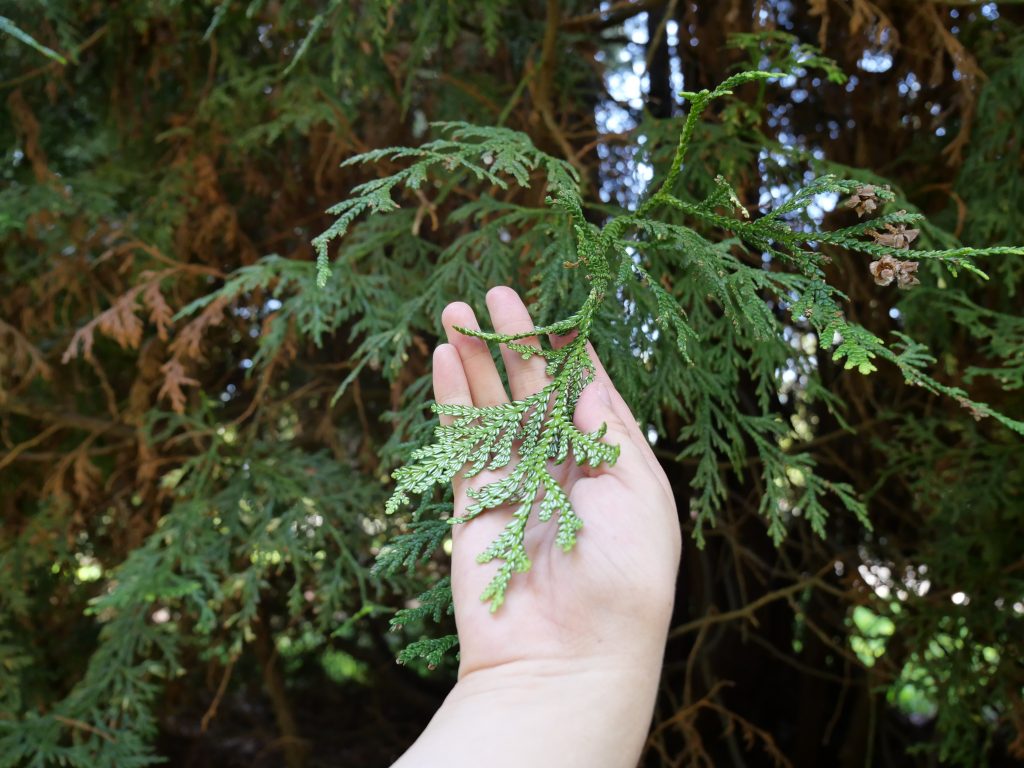 DID YOU KNOW?
Camperdown Elm: The Upside-Down Tree
Situated right across from Koerner Library and near the Indian Residential School History and Dialogue Centre is a rather odd-looking tree. Local lore claims that this tree was flipped on its head and replanted by a group of Urban Forestry students. The results? The tree's roots became branches with leaves, and its branches became roots, giving the tree a pendulous appearance! Do you believe this local lore?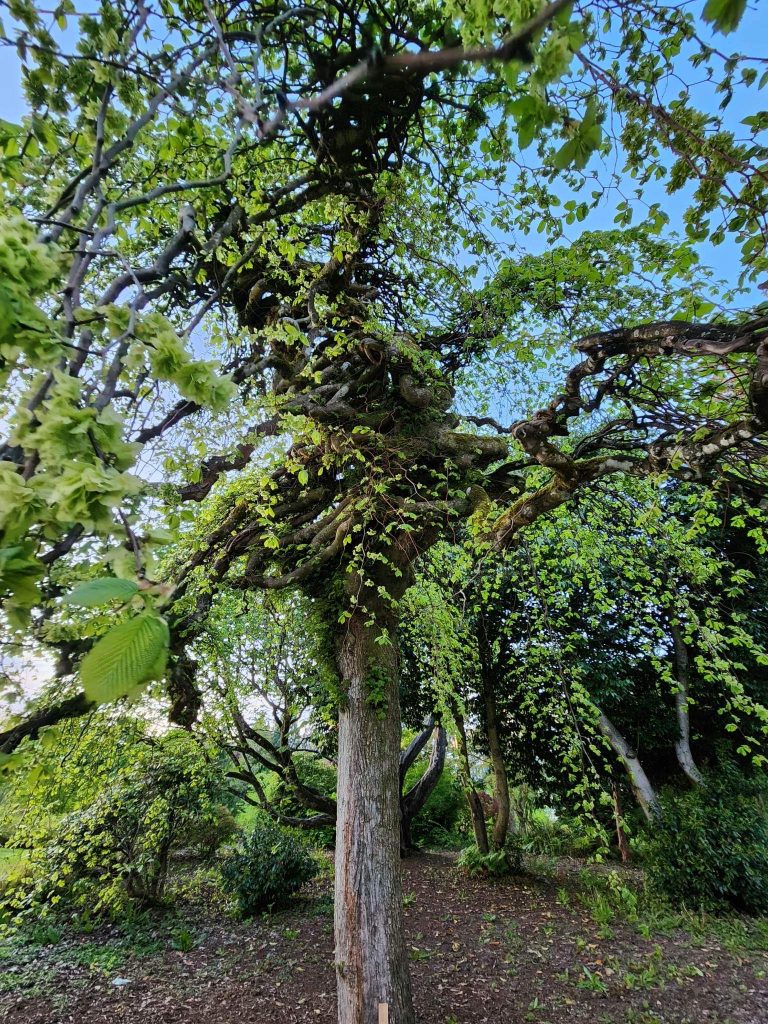 ---
The Tree Inventory
It is important that knowledge about trees is gathered to help inform campus decision making to support human and ecological health and well-being. Gathering and monitoring data on tree health and condition can for example, help reduce the risk of tree-falls. UBC's current Tree Inventory is split into 8 sections. As of May 2023, 5 of 8 sections covering the core academic campus are nearly complete thanks to applied student research through SEEDS collaborations.
This summer Finn is working on a SEEDS collaboration with students, faculty and staff to ensure the accuracy and usability of the tree inventory data that has already been collected. Finn shared, "…it is also important to collect cultural and historic stories of our campus trees to further understand the significance these plants can have on campus staff and students that bring rich cultural perspectives from all over the world."
The Tree Inventory along with its toolkit will continue to play a large role in applied student research on campus and help inform future and current campus policies.
---
DID YOU KNOW?
Sugi: The Giving Tree
Many of you will be familiar with the Japanese tradition of forest bathing, and the psychological benefits that it brings to our mental health. But did you know that the Japanese Cryptomeria tree, or Sugi, releases a smell with biological healing properties?
Its wood can also be used to build furniture, houses, and ornamental carvings, and its leaves for incense: the real-life Giving Tree!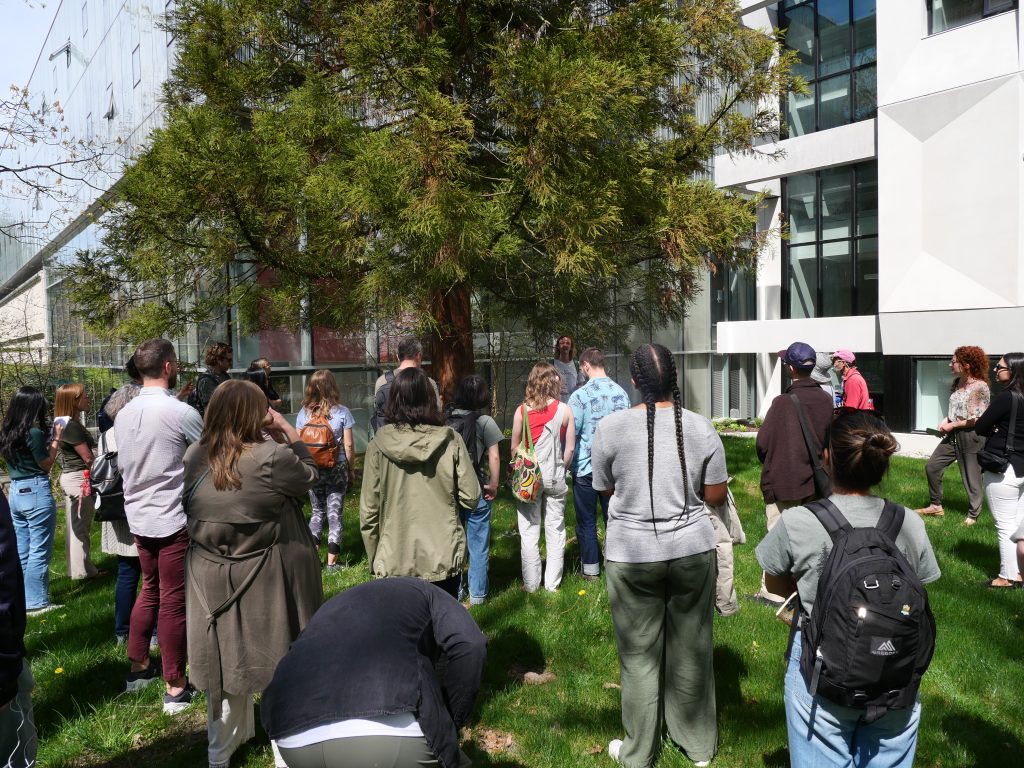 ---
The UBC Tree Walk & Talk is one of many activities embedded in the Biodiversity Days month-long celebration in May to honour the International Day for Biological Diversity (May 22). Hosted by UBC Botanical Garden in collaboration with SEEDS Sustainability Program and Climate Crisis in Urban Biodiversity Initiative (CCUB), this year's events feature family nature walks, a student Research to Action Showcase, tree and bird tours, citizen science action, virtual events, practical workshops and more.