Under the leadership of CEO Tadashi Yanai, Uniqlo has grown rapidly from a small Japanese clothes manufacturer into the largest apparel chain in Asia. Moreover, it has many global flagship stores set up in major cities around the world, like New York, Toronto, Shanghai and Kuala Lumpur. The successful story of Uniqlo is not a coincident.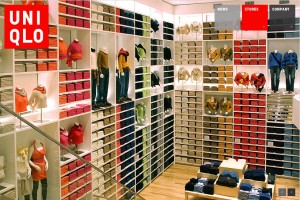 Wearing Your Own Style
You may wonder why a fashion store that sells only basic items such as hoodie, fleece, jackets and denim, becomes so sought-after. The recipe of Uniqlo's success remains its sharp focus on customers' need. The brand believes that customers care more about quality and value than about a quick response to changing fashion trend. Yanai identifies several apparel categories that won't quickly become obsolete, differentiates them, and then builds a supply chain that delivers these apparels to the consumer. "It's your style" is Uniqlo's mantra. The brand focuses on producing good-looking and high-quality apparels that the customers is the ones who can choose their own wearing style according to their taste and preference.
Customer Feedback and Technology
The UNIQLO Customer Center receives roughly 70,000 feedbacks from its customers every year. They investigate on those comments and strive to deliver more values to the customers by fulfilling their extra needs. The HEATTECH series sold by Uniqlo is actually the product developed response to customer's demand for functional innerwear which is soft, warm, anti-perspiration and heat-retention.
On the other hand, Uniqlo has also implemented a strategy used by the technology industry, known as "planned obsolescence." Yanai hopes more technological features can be added onto Uniqlo's apparels to drive consumers to update their wardrobes.
http://www.forbes.com/sites/gregpetro/2012/10/23/the-future-of-fashion-retailing-part-1-uniqlo/
http://www.fastretailing.com/eng/group/strategy/uniqlobusiness.html