How close is business related to government? Well, since the US government announced to shutdown their government earlier this month, the gold price has shrunk nearly three percent to its lowest point in almost two month. The price of gas, copper and beans as has also dropped but not as sharply. However, such changes in prices were expected since the last few shutdowns of the US government had also lead to drop in prices.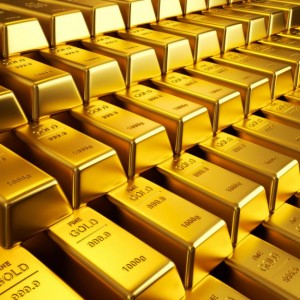 In common senses, since gold has always been considered as the safe-haven product, how come the price is not booming but dropping? Well, some investors think the temporary shutdown of US government will be resolved in a short time. Some think that the Federal Reserve will continue to pump money into the economy for longer than expected in order to offset the impact of the government shutdown. While most people are just remaining still to wait and see.
However, the analysts say that if the US Congress cannot come to an agreement and raise the debt ceiling before Oct. 17, the debt crisis will trigger the need of bullion, and the gold price will rise eventually.
"Gold Drops as Shutdown Continues." NewsComAu. N.p., n.d. Web. 07 Oct. 2013.<http://www.news.com.au/business/breaking-news/gold-drops-as-shutdown-continues/story-e6frfkur1226733964869>.
<http://www.kaixian.tv/R3/n207953c7.shtml> Web. 3 Oct. 2013.
 Tang, Frank. "PRECIOUS-Gold Tumbles 3 Pct, Rattled by Fund Trade, Govt Shutdown." N.p., n.d. Web. <http://www.reuters.com/article/2013/10/01/markets-precious-idUSL6N0HR1G020131001>.