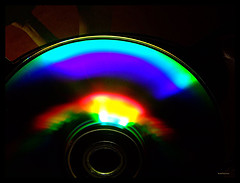 Our most recent article written by Dean Giustini and myself gets some good coverage in physiotherapy field…
UBC folks can see the full text here – http://www.swetswise.com/eAccess/viewFulltext.do?articleID=38506191
Your institution might have a different subscription to Physiotherapy Canada…
Barsky E., & Giustini D. Web 2.0 in Physical Therapy: A Practical Overview. Physiotherapy Canada, 2008; 60(3): 207-215.
Abstract:
In this guest editorial, we focus on the tools of Web
2.0: blogs, wikis, Really Simple Syndication (RSS) feeds,
social networking sites, and podcasting. We believe that
social software transforms how physical therapists (PTs)
obtain, process, and exchange information and how they
adopt best practices. The World Wide Web provides a
well-connected network of practitioners within which
knowledge exchange is open and social—two important
features of Web 2.0.1–3 Open exchange of information
and the freedom to share ideas are facilitated by new
technology. What impact do new information tools
have on PTs? How can these new tools be used to
improve patient care?
** Photo by true2source
Oct 29th, 2008 by Eugene Barsky | No Comments »