March 25th, 2009 by Eugene Barsky | No Comments »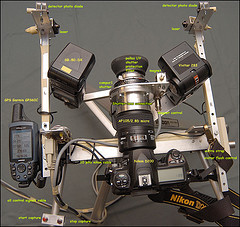 Educause has released its new report – "7 Things You Should Know About Location-Aware Applications".
Location-aware applications deliver online content to users based on their physical location. Various technologies employ GPS, cell phone infrastructure, or wireless access points to identify where electronic devices such as mobile phones or laptops are, and users can choose to share that information with location-aware applications. As mobile devices offer greater amounts of data about the environment through which we move, location-aware systems will become increasingly effective at predicting what users would like to know about in the geographical space around them, offering a layer of knowledge superimposed on the physical world that can be accessed for information and convenience.
You can research this topic in many of our online databases, however,  IEEE digital Library would be your first source.  Try this search in IEEE database – http://tinyurl.com/d6y5aj
** Photo by fotoopa