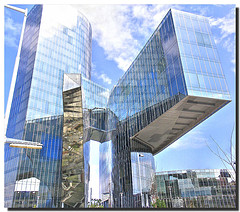 Yesterday's article in NYT fascinated me with its title – "As Unbreakable as … Glass?"
There is lots of research in this area that you can find in Web of Science database, Compendex database, and of course in the standard-bearer for anything chemical – SciFinder Scholar database.
We also own hundreds of books on this topic. Here is the short list for Glass.
** photo by smb
Jul 8th, 2009 by Eugene Barsky | No Comments »