The Executive Committee is composed of a group of students passionate about Agora, and ensuring the café is continuing to run on the day-to-day and provide innovative ideas to make sure Agora is meeting our full potential! Being on the Executive Committee gives students valuable teamwork experience, as well as being able to learn skills in running a not-for-profit foodservice establishment.
General Managers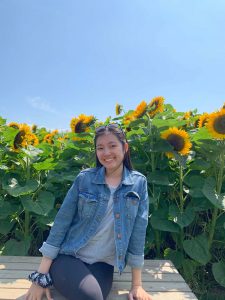 Vanessa Yeung & Helen Zhou
The General Managers make sure that everyone on the team is meeting their full potential in their roles, and ensures that the café as a whole is running smoothly.
Human Resources Manager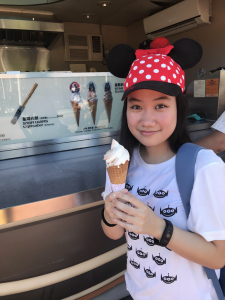 Michelle  Cheng
The HR manager ensures that all volunteers of the café are keeping up the highest standard of customer service. They organize the schedule for all volunteers as well as manages the social events for both volunteers and execs. Inspires a sense of community within volunteers, and actively works to enhance the atmosphere of Agora.
*The role of Social Coordinator at Agora has been retired. Responsibilities have been merged with the HR Manager.
Secretarial Manager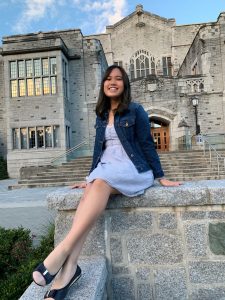 Deandra Taufik
The secretarial manager records the minutes of the Executive Committee meeting in order to keep all execs in the loop of communications. They also update the volunteers every week with a weekly newsletter and organize Food Safe classes for those who require it.
Web and Technology Manager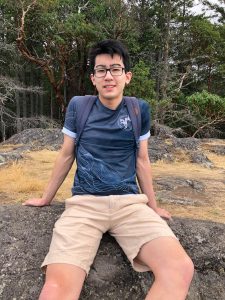 Adam Tong

The Web and Tech Manager is responsible for maintaining Agora's website, Instagram, Facebook, and Twitter accounts on a weekly basis to keep volunteers informed. Works with the HR manager to format and upload the volunteer application form prior to the start of each semester.
Finance Manager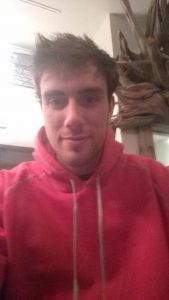 Cody Rector

The Finance Manager is responsible for managing the budget for the Agora effectively and responsibly. Works closely with the LFS finance office and Faculty to ensure operations are fiscally accountable.
Inventory Manager
Jamie Hennessey
The Inventory Manager orders all the products to be used in the café menú items. They also ensure all stock is up to date and works closely with the finance manager to make sure we are ordering within our budget, from suppliers that share our core values.
Food Safety Manager
Eimen Lam

The Food Safety Manager updates Agora's food safety instructions, forms and signage at the beginning of each semester in accordance with current menu items and Food Safe regulations from Vancouver Coastal Health. Ensures that laundry in Agora (i.e. used cloths and aprons) is done as needed. Ensures that all menu items served at Agora follow Food Safe standards. Organizes a task list for cleaning day at the end of each semester. Plans Food Safety courses for volunteers.
Prep Shift Manager
Alison Lin
The Prep Shift Manager manages the scheduling of all prep shift leaders and coordinates communication between the inventory manager and the prep shift leaders. Responsible for training prep shift volunteers and leaders in basic cooking skills and kitchen safety. Creates a schedule for all the hot menu recipes in advance at the start of each month. Revises all hot menu recipes for each semester to ensure that ingredients follow seasonality trends. Coordinates recipes with finance and inventory manager prior to the start of each semester and works to generate a cost breakdown for each recipe to ensure cost neutrality. Develops new recipes to replace older or ineffective recipes.      
Brand and Development Manager
Crystal Mai
Creates advertisements, posters, signage, etc. as necessary. Represents Agora at external events such as Imagine UBC Day and faculty wellness expos. Creates and distributes a monthly or bi-annual Agora newsletter. Improves Agora's operations through researching, developing and implementing ideas from the executive committee.
Catering Manager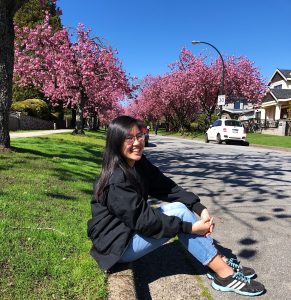 Glorianna Chui
The catering Manager manages the catering orders sent to the café. Ensures the order is made to the highest standard and completed in a timely manner.
Fundraising Manager
Chloe Chambers

The Fundraising Manager is responsible for organizing fundraising opportunities for Agora Café.
Community Outreach MANAGERS (NEW!!!)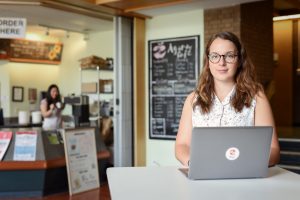 Shadow Feng & Cara LeGault
The Outreach Managers are responsible for being professional and representing thecafé in their meetings with other student led groups. The goal of the Outreach Managers is to build community within the UBC campus and foster strong relationships with other clubs/organizations to improve campus food security and sustainability. They will be responsible for collaborating with other student-run organizations with similar values as Agora to spread awareness on issues revolving food insecurity on campus, and also about Agora Café.