Michael Wolfe
August 2018
Electronic Portfolio for EDST 590
M.Ed. Education for Sustainability (UBC & CityStudio)
Table of Contents for EfS Artefacts:
Autobiography
Autobiographical Reflection
Key Sustainability Competencies
Personal Definition and Philosophy of (1) Sustainability and (2) Education
Periodic Reflective Entries
Personal and Professional Goals
Statement of Professional Ethics
Personal Description of EfS program and projects
EfS Artefacts:
1. Autobiography
I am interested in education for sustainability because I am passionate about instilling environmental appreciation in our youth. Ever since I first calculated my ecological footprint, I've transitioned into a local sustainability practitioner. I've been an active candidate in ten elections (federal, provincial, and civic) running with the Green Party or equivalent political group. I'm a high school teacher of 8 years, specializing in environmental science, biology, and outdoor education. I spent a year as a teacher consultant for my district, focusing on environmental stewardship – where I assisted teachers, staff and students to be more environmentally friendly in our schools and communities. Previously I've worked as a park interpreter with the local Richmond Nature Park and as a stewardship coordinator with the Evergreen Foundation. As a local bog ecosystem expert, I also lead regular eco-tours of natural areas in my hometown of Richmond. As a dedicated community leader, I am working to enact the changes I wish to see in the world. Most days I spend time in one of the many gardens I tend to. Each spring I raise chickens and ducks with my students and this year we are building an aquaponics system. My aspiration for this M.Ed. program is to gain community building experiences and lessons I can adapt into my classroom activities and acts of citizenship. I plan to continue to grow as a life-long learner and emulate what sustainability can be when we make commitments to progress from the status quo.
2. Autobiographical Reflection
Opening the rear-slider window, I can now better see and hear the ten young chicks and three ducks that are under my truck canopy during my commute home from a week of teaching. I never know how many eggs will hatch in the incubator, nor do I know if any of my students or friends will come through with their earlier expression of interests to bird-sit over the weekends. So goes the life of a science teacher! With a knowledge and experience I always mix things up by adding more complexity to my unit plans and by creating moments for exciting learning opportunities. This year I'm building my first aquaponics system, with my students in the greenhouse of our school courtyard, dubbed the Habitat Courtyard, for it seems to look like a well-established array of ecosystems like ponds, orchards, herbs gardens, etc. It's just how I've always been. I grew up on half-an-acre, where I was free to roam and work within the natural elements to study, practice, and create chaos. Once I learned of the sustainability movement in my late high school years (and how it never ends: you can always do more things better), I realized I had found my happy place. With no end in sight, I've regularly reinvented my self as a teacher, political candidate, and community activist. I am privileged to come from a middle-class family in a wealthy country, yet I advocate for the lesser more common folks. I teach for the students most in need, I run in elections to provide a voice for the voiceless, and I choose to take action in my neighbourhood to work on projects that are least desirable. It's in my family lines, to open doors and help others in need, while sacrificing personal gains. Sustainability needs all the help it can get from me, and I've learned to be somewhat stubborn with my habits, making green living a fraction of all I think and do.
3. Key Sustainability Competencies
Systems Thinker – I teach methods of systems thinking to my students as part of every science unit I teach using: cycles, feedback loops, interconnectedness, and root causes. My own undergraduate program in conservation biology was interdisciplinary and nurtured the development over my transformative years
External Collaborator – experienced with multiple levels of advocacy and campaigning to develop my keen ability to represent community interests, as I take on the role of being the public point person to both receive ideas and then distribute them as best practices within the political framework
Sustainability Literacy – a comprehensive collector and facilitator of sustainability teaching tools and resources (print, audiovisual, and electronic). Equipped with scientific expertise, I've become adaptable to the time, place, and participants in my experiential learning adventures
Active Community Values – developed with over a decade of attentive listen skills for community concerns through: conversations with students, a weekly scan of letters in local newspapers, and with daily consumption of social media accounts of other sustainability leaders
Other competencies I am working to develop: Social Innovating, Problem-solving, Interpreting, Facilitating Connections, Leveraging, Elevating, Co-creating, and Providing Feedback Effectively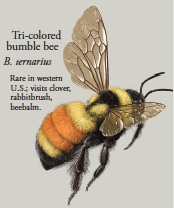 4. Personal Definition and Philosophy of:
(1) Sustainability – the biocentric way of life that values our ecological knowledge of biodiversity, interconnectedness, and finite resources. Sustainability is about survival and personally its about voluntarily embracing values and actions that support caring for Earth. This way of living in an urban setting can typically behave like a wave running along a spectrum; different depths of responsibility at different times in ones day/life.
(2) Education – raising awareness of things that have happened and are happening in the world around us. If people have experiences and make connections with the natural world, they will know about it, perhaps enough to love it and then want to take action to support it.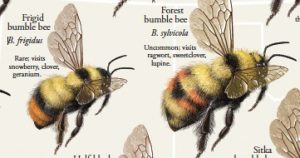 5. Periodic Reflective Entries
What strategies do you employ that facilitate teaching and learning about/for sustainability? Describe how you have employed them.
To facilitate teaching and learning about/for sustainability I have expressed sustainable living as a passion of mine, one that integrates into all aspects of my life. I expose my faults and vulnerabilities before my students. I allow myself to be put on the stage for critical analysis, providing guiding questions and evoking critical thinking mechanisms. Using graphic organizers, where each student is in the driver seat of their own mind map, they are free to personalize the learning and make meaningful connections in their own real world. My interdisciplinary approach also students to work with their own strengths and recent experiences, so identify and further dwell in their past chosen decisions and actions. Providing time for constant self-questioning, allows the learner to adapt the course material to fit their unique situation, their place and time on the path to sustainable living.
As I have the opportunity to teach my courses multiple times, sometimes even twice in one day, I can take in feedback to determine what significant learning examples can be used as relevant examples to scaffold the learning stages for others. Rather then having my students read all about a topic or hear it from me, I ask that use empathy, to place themselves in someone else's shoes, with an obvious sense of uncertainty, be creative and work towards a viable solution. Was that the most sustainable action that could have been taken? What further could be done? I encourage students to go home and use "homework" time to dive deeper into a sustainability topic or situation and to find examples or previous research or create graphic organizers for their thought processes. They often hear me proclaim the mantra: The Most Important Thing, Is Do One More Thing. That is to pick an action or "thing" and make it more sustainable. As my former teachers taught me, presenting one's work in front of a whole class can be intimidating, but essential to share learning opportunities with others. As a classroom teacher, I acknowledge that I cannot do it all on my own, I need my students to work cooperatively and become teachers themselves, every time they contribute an idea or example to a discussion.
Experiential learning is another strategy I employ with ease, as I conceptually expand my classroom to include the outdoor courtyard (accessible through my room) which quadruples the space for learning opportunities and provides a limitless amount of natural material for students to work with, including: collecting and analyzing samples under microscopes, determining natural cycles of nutrients, and experiencing seasonal changes come and go. No matter if it's my home or place of work, I'm bound to find a piece of underutilized barren land, and I'll make short-work to transform it into its own little biodiversity hotspot. Even in the light of job insecurity (annual layoffs of teaching positions in a district with declining enrollment) I'll put in the effort to dig in a pond, build birdhouse kits, provide seed to top-up bird feeders and hummingbird stations, raise chickens, grow an annual garlic crop, maintain a herb garden, plant a round of daffodil bulbs, and care for a new fruit tree as a class.
How will you increase, enhance, or expand your positive, restorative, or creative impact on the planet?
To expand my restorative impact on the planet I'll need to initiate social change at a level I've not yet reached. The possible scenarios I can image involve: being elected as a local politician, gaining a higher level of education to more up ranks in my school district, or to initiate an innovative way to combine education and sustainability. Now I will unpack each of these scenarios.
After my previous ten elections, I'm not jaded for not being elected, but rather I'm now closer then ever to becoming a representative of the people in my hometown of Richmond BC, where I've run federally for MP, provincially for MLA, and municipally for Mayor, Councilor, and School Board Trustee. If I were to be given such an honour, I would go full charge into challenging the status quo, tackling the challenging issues, unpacking the root causes of environmental degradation and social issues. I know it would be a steep learning curve and loads of administrative duties on my desk, but I am ready to re-invent the job description of public servant. After making well over sixty presentations at City Council meetings on a wide variety of topics, I have been dealt many insulting responses and the typical inaction, albeit most of the people have been in office since I was in elementary school, and its hard to teach old dogs new tricks. Knowing the reach potential that an elected official has, I would work to model the behaviours and emulate the passion necessary to raise the contagious factor to my supporters, other future politicians, and the general public audience. As a politician I would work overtime, as if we only had a limited term (as opposed to the name recognition that gets people re-elected for thirty years or more). Although this scenario would appear to have the biggest impact on my role as a sustainability practitioner, it will be the hardest to achieve in the short term.
Back in 2010, I was the successful applicant to become the science and environmental stewardship teacher consultant for the Richmond School District (to cover a maternity leave). I spent the year working out of the school board office, as the contact person for all things science and sustainability. My major achievement was co-developing the Environmental Stewardship Policy, Regulations, and Guidelines for Best Practices in eight areas of sustainability. I am also proud of my efforts in forming a partnership with the David Suzuki Foundation to start an annual tradition of co-sponsoring an Earth Day youth event in the city. To help me get out of the office job, I began expanding the garden network across our fifty school sites, which included me reaching out to community partners to grow large quantities and then showing up with baby veggie seedlings to schools until I found a teacher who would commit to growing it in their classroom windowsill, courtyard, or even guerilla garden it into the school field. As a result of my garden pushing, I was able to bring our district to a new high level of sustainability practitioners in schools. In a future role of district administrator or part of the superintendent team, I would then have leverage to further the implementation of the District's policy and developmental objective of environmental stewardship. This niche remains open in Richmond, while other districts are taking the lead in multiple ares of their respective organizations, by providing opportunities for students to lead climate change conferences or starting farm schools for experiential learning and fostering the joy of farming, at a time when average farmers are aging out of the system without a contingency plan to keep farmland in a state that supports the natural world while feeding humans and the soil.
The final scenario I have identified, as a means to enhance my restorative impact on the planet is to be innovative and merge sustainability with education. To accomplish this I will need to harness the relationships I make during this graduate program to partner with either UBC or the City of Vancouver to develop a public education program. The potential UBC program would likely be working with the Teacher Education Program to provide professional development and a field school component to immerse the teacher candidates in the environment in a positive way so that they gain a level of comfort for interacting with nature so that they in turn would create experiences with their future students. Working with the City, I would envision the promotion of the biodiversity strategy using incentives for residents, schools, businesses and private land owners to rewild their spaces and encourage the return of native species, habitat for them, and an overall more comprehensive network of natural spaces for enhancement of all ecosystem services, including retention of biodiversity.
Other questions I'm considering for this section:

How are you contributing to a City of Vancouver-related sustainability project?
What skills do you need to develop in order to maximize the contribution you intend to make to advance sustainability? How will you develop them?
Describe the real-world outcomes (thus far) of your participation in the EfS MEd cohort?
What is your personal theory of change (e.g., 'human behaviour is characterized by the continued alternation between habitual and experimental solutions to problematic situations' or 'groups, like individuals, recognize when their habits are being affected by challenges and this awareness of the shared problem is how a social movement constitutes itself as a collective and experiments with responses').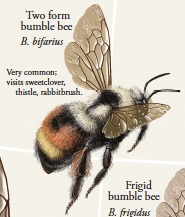 6. Personal and Professional Goals
To increase my role as a sustainability practitioner by becoming a more effective educator and live with a more sustainable lifestyle
Develop an easy-to-use course outline and associated student inquiry project descriptions for Environmental Science 11 and 12 (new courses in draft form with the new curriculum). This would also include teaching methods (an adaptable best practices guide) for effective environmental education to senior science students
Develop a series of Pro-D on K-12 Education for Sustainability with local community partners (i.e. BCTF, Metro Vancouver, UBC, my Richmond School District, etc.)
Develop a field experience workshop for all students enrolled in UBC's B.Ed. program
Rewilding Kits: work with stakeholders to design the prototypes for a variety of native plant kits to be part of Vancouver's Greenest City 2020 strategy to increase biodiversity in all urban regions
Biodiversity Vancouver brochure development. This would potentially become an identification tool for public education of the species we all live with in Metro Vancouver
Public policy development for the Biodiversity Certification (modeled after a similar Portland initiative) to enhance habitat features of our natural environment
Work on a Vancouver Greenest City theme-park with interactive displays and a host location for city staff training on best practices of sustainable living and public environmental education
Proposal for an eco-farm school site plan and public education program with my Richmond School District, as a site for K-12 experiential learning and outdoor education
7. Statement of Professional Ethics
Sustainability Education is essential to facilitate the transfer of knowledge of how to extend the survival of ones own species. Using the Spaceship Earth analogy, humans cannot survive independent of other species. Therefore biodiversity is the central to my educational ethics. My post-secondary education has overlapped with running as a candidate in many elections. My public presence and defense of my (Green Party) politics influenced my own core values and virtues. Therefore my six fundamental principles are in common with the Charter of the Global Greens

Ecological Wisdom – I live within the bio-physical limits of Earth and protect nature's diversity of species and ecosystem features
Non-Violence – I use cooperation and consensus decision making to safeguard people's own freedom and security
Participatory Democracy – As an active citizen I engage the public to work towards promotion of grassroots efforts to elect true representatives for government positions
Respect for Diversity – I value all individuals and cultures while conserving the variety in the natural world
Social Justice – I acknowledge that all humans have a fundamental right to health, well-being, and freedom
Sustainability – I use natural resources wisely to protect the needs of future generations and actively support others to do the same
My ethical framework is also shaped by guidance from the Earth Charter's sixteen principles (2000). The Charter includes these two principles of specific significance:
"Protect and restore the integrity of Earth's ecological systems, with special concern for biological diversity and the natural processes that sustain life."
"Advance the study of ecological sustainability and promote the open exchange and wide application of the knowledge acquired."
Another international agreement I took note of is the Law of (seven) Rights of Mother Earth (2010). These three rights are components of my life's work:
"To the Diversity of Life: It is the right to the preservation of the differentiation and variety of the beings that comprise Mother Earth, without being genetically altered, nor artificially modified in their structure, in such a manner that threatens their existence functions and future potential."
"To equilibrium: It is the right to maintenance or restoration of the inter-relation, interdependence, ability to complement and functionality of the components of Mother Earth, in a balanced manner for the continuation of its cycles and the renewal of its vital processes."
To restoration: It is the right to the effective and opportune restoration of life systems affected by direct or indirect human activities."
As I apply my ethics in front of a class of 30 young people, I heed the environmental responsibility of my decisions and actions, as they become part of our lessons going forward, an accumulation of collective learning, to offer guidance for the students and to further shape my own ethical foundations.
8. Personal Description of EfS Program and EfS Projects
Beginning with the Summer Institute, the EfS program has exceeded my expectations with tremendous learning experiences. The quality of people and range of classroom models has set the stage to develop a team of diverse sustainability practitioners. This program uses constant check-ins, adaptive scheduling, thought-provoking readings, guiding questions, social media platforms, and it connects students to UBC's vast library resources. I value the developing bond between facilitators, peers, and our greater community of advisors. It is important for me to be embedded in such a network to gain confidence, support, and inspiration for my academic, professional, and personal journey.
As for the EfS projects, I've been a member of the Rewilders, offering support for various Greenest City 2020 strategies. We pitched two main ideas at the city's own HUBBUB 7 in December 2016, including a biodiversity certification program and a Rewilding Kit for public distribution. In addition to our professional looking posters, an interactive table display, business cards, and a blog, I took lead in creating an early template for a Vancouver biodiversity field guide. Our group effort into research and development has constantly uncovered new innovations that lend to the adaptive education, a pillar of education for sustainability. We had many successful encounters during the HUBBUB and hope to progress in relationship building with specific city staff teams in the coming months. I value the close proximity we have had to work with people who are global leaders in the realm of sustainable local governments. My network of sustainability practitioners is growing, and most importantly they are in the area of enhancing biodiversity – an area of high personal interest and action potential. I know there is room for me to grow personally and professionally. The EfS program and projects are enabling me to leverage my needs in this time and place.
Michael Wolfe  M.Ed. B.Sc.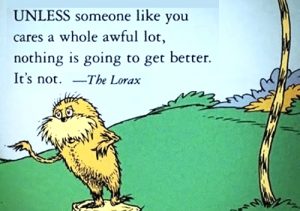 Save
Save
Save
Save
Save
Save
Save
Save
Save
Save
Save