First Voices – http://www.firstvoices.com
This website is a language archive collection of Indigenous cultures in Canada. By selecting a province, visitors can see the various tribes and in their respective areas around the province. By choosing a specific group, you are then transported to a page with language resources. The page for the area where I live, in southeastern British Columbia home to the Ktunaxa people, contains 2500 words and 1114 phrases archived. The Ktunaxa people have even developed their own language app available in the App store. Along with audio files and an alphabet with sound to hear the language spoken authentically, visitors also have access to an art gallery, games, and community slideshow.
Fatty Legs – http://www.annickpress.com/Fatty-Legs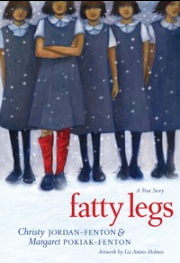 This website takes you to the publisher site for the novel, Fatty Legs by Christy Jordan-Fenton & Margaret Pokiak-Fenton. This is a true story that tells of 8-year old Margaret's own journey to a residential school in the Arctic on her quest to learn how to read.
On this site you will find a peak inside the book, a lesson plan to introduce the book, questions to ask during reading related by chapter, and activities for after reading. There is also a Book Talk resource link that ties in with themes that come up through the story, as well as a podcast by the author. This book is recommended to be read to students ages 9-12. Related books by the same authors are When I Was Eight, Not My Girl, and A Stranger At Home.
Rabbit and Bear Paws – http://rabbitandbearpaws.com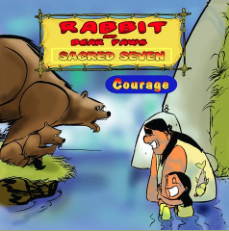 This site is home to the popular series "Rabbit and Bear Paws". The Canadian authors of this series aim to teach children about The Seven Grandfather Teachings (Love – Eagle; Courage – Bear; Respect – Buffalo; Humility – Mouse; Honesty – Sabe; Truth – Turtle; Wisdom – Beaver) through children's picture books and graphic novels.
The Learning Circle – https://www.aadnc-aandc.gc.ca/eng/1316530132377/1316530184659#un2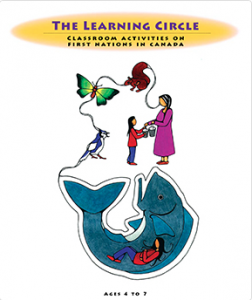 This collection of resources is put out by the government to assist elementary teachers in teaching about First Nations' cultures. It provides sample lesson plans with audio files of Aboriginal stories. These units consist of lessons on storytelling, the seasons, sharing, colours, games, and National Aboriginal Day.
Project of Heart – http://bctf.ca/HiddenHistory/
This project discusses the 150 years of residential schools in BC. The site provides an eBook on the project, as well as a compilation of supporting resources and activities. Originally started in Ontario, Project of Heart has spread across Canada encouraging the education about residential schools. This eBook provides specific information about schools in BC, but also the realities of residential schools all over the country. "Reconciliation is about respect" says Justice Murray Sinclair, Chair of the Truth and Reconciliation Commission of Canada.