Christina Cook | President
I am a therapist, playwright, and theatre creator,  passionate about using theatre as a therapeutic, learning, and research tool. My plays include Quick Bright Things (Persephone Theatre, 2017) and Voices UP! (UBC Learning Exchange, 2017), a collaborative creation with community members in Vancouver's Downtown Eastside. Quick Bright Things was published by Playwrights Canada Press in 2020. I am currently completing a Ph.D. at UBC in counselling psychology, focusing on the intersections between mental health and research-based theatre. When I was a kid, I wanted to be a counsellor like the character Deanna Troi, on my favourite TV show, Star Trek: The Next Generation. So I'm thrilled with where I've ended up.
Alejandra Botia | Vice President

I am a therapist and second-year Ph.D. student in counselling psychology. My research interests include positive psychology in relation to eating disorders, women's leadership and vocational development, and life transitions as related to cultural psychology. Professionally, I have a strong interest in social justice initiatives and promoting student engagement. Some of the ways that I pursue my interests is through my engagement as Chair-Elect of the CPA Student Section, volunteering at the Women in Leadership Foundation, my work in research, and through CPSA! Things that make me happy: traveling, dancing salsa, the ocean, chocolate covered mangoes, and the people in my life.
Sarah Woolgar | Secretary
My two solutions for working through life's challenges: therapy and a good meal. I'm the current CPSU secretary but my other roles include 2nd year PhD student in Counselling Psychology and researcher who explores the intersections of trauma, personality disorders, and protective factors. Like most students, you'll find me busy working working working but when I'm not, I'm happily in the kitchen dreaming up what I'm next going to eat and drink. Hit me up for talking about psychodynamic and sensorimotor theories and which flours are best for pizza dough.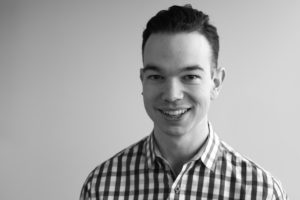 Syler Hayes | Treasurer
I am currently completing my PhD in counselling psychology. I am also an RCC with a specialization in counselling for substance addictions and emotional coping. I have a private practice, Hard Road Counselling, and a casual position at Pacifica Treatment Centre. I have also worked as a counsellor at a methadone clinic in downtown Vancouver and as an instructor at the Vancouver College of Counsellor Training. My research interests are related to emotional coping and understanding the process of counselling and psychotherapy. My MA thesis was on overcoming learned helplessness in academic settings and my PhD dissertation is on identity transitions that occur in recovery from substance addiction.
Katie McCloskey | Events and Community Engagement Chair
Current role: Second year PhD counselling psychology student at UBC & practicum student in the BC Psychosis Program | Research interests: men & masculinity, personality disorders, suicidality, & PTSD in veteran & military populations | Clinical interests: DBT, personality disorders, psychosis, & grief. | Personal interests: Flamenco, motorcycles, birding, antiques, & classic films.