Ley, D. in prep. Housing Bubbles in Gateway Cities.


Ley, D.,  2010. Millionaire Migrants: Trans-Pacific Life Lines. Oxford and New Malden, MA: Blackwell-Wiley, 314 pp.
---
Ley, D.,  1996.  The New Middle Class and the Remaking of the Central City.  Oxford and New York:  Oxford University Press,  383 pp.
---
Hasson, S. and D. Ley,  1994.  Neighbourhood Organisations and the Welfare State.  Toronto:  University of Toronto Press,  387 pp.
---
Duncan, J. and D. Ley  (eds.),  1993. Place/Culture/Representation.  London and New York:  Routledge,  341 pp.
---
Bourne, L. and D. Ley  (eds.),  1993.  The Changing Social Geography of Canadian Cities.  Montreal:  McGill-Queens Press,  487 pp.
---
Clarke, C., D. Ley and C. Peach  (eds.),  1984.  Geography and Ethnic Pluralism.  London and Boston:  Allen and Unwin,  294 pp.  (Spanish edition,  1987).
---
Ley, D.,  1983.  A Social Geography of the City.  New York and London:  Harper and Row,  449 pp.
---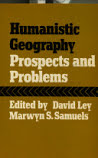 Ley, D. and M. Samuels  (eds.),  1978.  Humanistic Geography.  Chicago:  Maaroufa/Methuen,  London:  Croom Helm,  337 pp.
---
Ley, D.  (ed.),  1974.  Community Participation and the Spatial Order of the City.  Vancouver,  BC:  Tantalus Publications,  126 pp.
---
Ley, D., 1974.  The Black Inner City as Frontier Outpost:  Images and Behaviour of a  Philadelphia Neighbourhood. Washington,  DC:  Association of American Geographers,  Monograph Series No. 7,  282 pp.