The Briefing Conference 2016
ABOUT THE BRIEFING
The Briefing is the UBC Dollar Project's annual main event where people get together for one grand conference that celebrates the importance of charity and global education with performances, presentations, games and a grand dinner gala. Over the past few years, The Briefing has grown dramatically, but still holds to a basic structure and a simple premise.
During this conference, speakers representing charitable organizations will present their cause to the audience, after which delegates will cast a vote for the charity they most support. The charity with the most number of votes will receive the money raised from the admission fees.
Of course, The Briefing is more than just a conference. It is a platform for charitable organizations to make their concerns heard and an avenue through which students can explore the various global and local matters that concern our world today.
The Briefing encourages people to discover the issues out there, to connect with what interests them and to take action after learning about what they can do to become better global citizens. It is a gathering that educates, illuminates, and inspires hundreds of people.
This year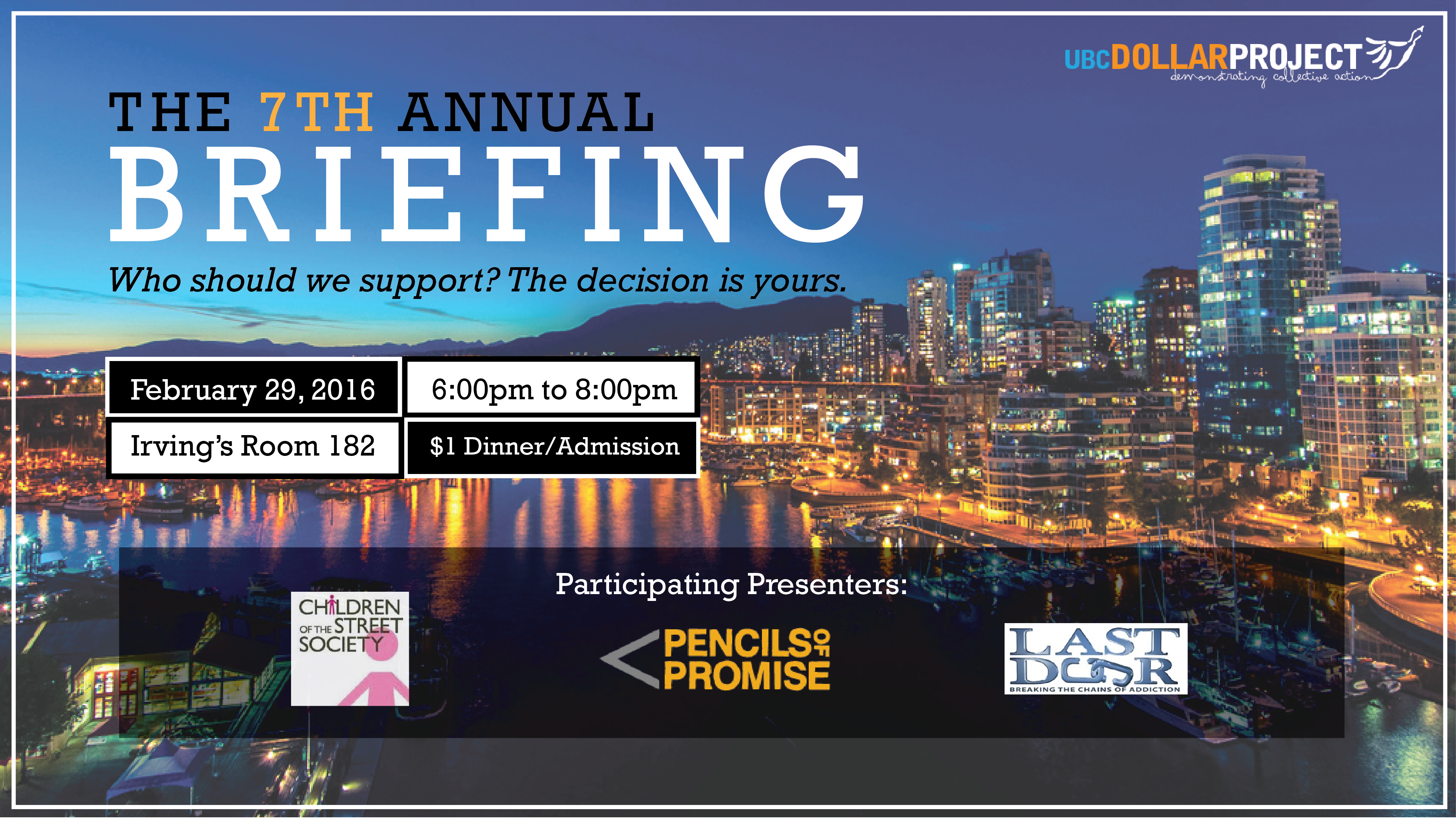 The Briefing Conference will be held on Monday, February 29, 2016 from 6:00 – 8:00 pm. See you there!
Click here if you are interested.