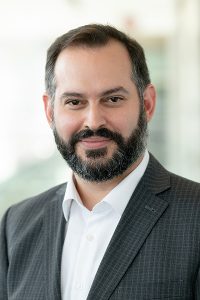 Economics and the Media has been created in partnership with KelownaNow- a local media outlet- and The Irving K. Barber School of Arts and Sciences, through the 2017 Curricular Innovation Award. The course is offered for the first time this winter 2018.
This course is ideal for highly motivated students seeking to gain more practical experience with economics. Students are expected to have a high level of engagement. They have the opportunity to expand on the theoretical models learned in previous courses by researching and writing media articles exploring the practical role of economics in the Okanagan community and the prevalence of economic influences. Students have the opportunity to submit their articles to a partnered local media outlet (KelownaNow) for possible publication. This course not only allows students to explore economic issues within the community but will also serve to educate local citizens regarding these issues.
Students have the opportunity to explore the multifaceted nature of economics and will likely be faced with the reality that the interaction of economic factors in a social system is far more complex that they may have anticipated. Students are expected to submit articles demonstrating their organization and writing skills. They will be held not only by the standards of UBC-O, but also of the media outlet they are submitting the articles to, providing them a better understanding of the expectations of the working world. This experience shows students that workplaces expect them to go beyond even the standards of the classroom – 50% or even 80% is not enough to succeed in a competitive environment.
Because, students are provided with the possibility of publication in a media outlet, they have a chance to not only complete a course but also to add a line to their CV with published articles. It may become a marketable advantage for a young professional looking for a first job.
– Julien Picault, Senior Instructor, Economics, UBC Okanagan