by ementoring ~ May 19th, 2011. Filed under:
Home
.
On Thursday May 5th, the eMentoring team held a Mentor Curriculum Training feedback session at the Xwi7xwa Library. Ten representatives from various areas such as the Urban Native Youth Association, UBC Institute of Aboriginal Health, School District 36 (Surrey), and First Nations House of Learning had the opportunity to attend and provide feedback on the training curriculum that will be used to prepare participants in their upcoming roles as mentors in the eMentoring program.  Participants engaged in thoughtful and in-depth discussions and several key themes were addressed. A sample of the topics discussed included: school culture, mentee selection, mentor training and support, cultural competence, modes of communication and best practices in mentoring.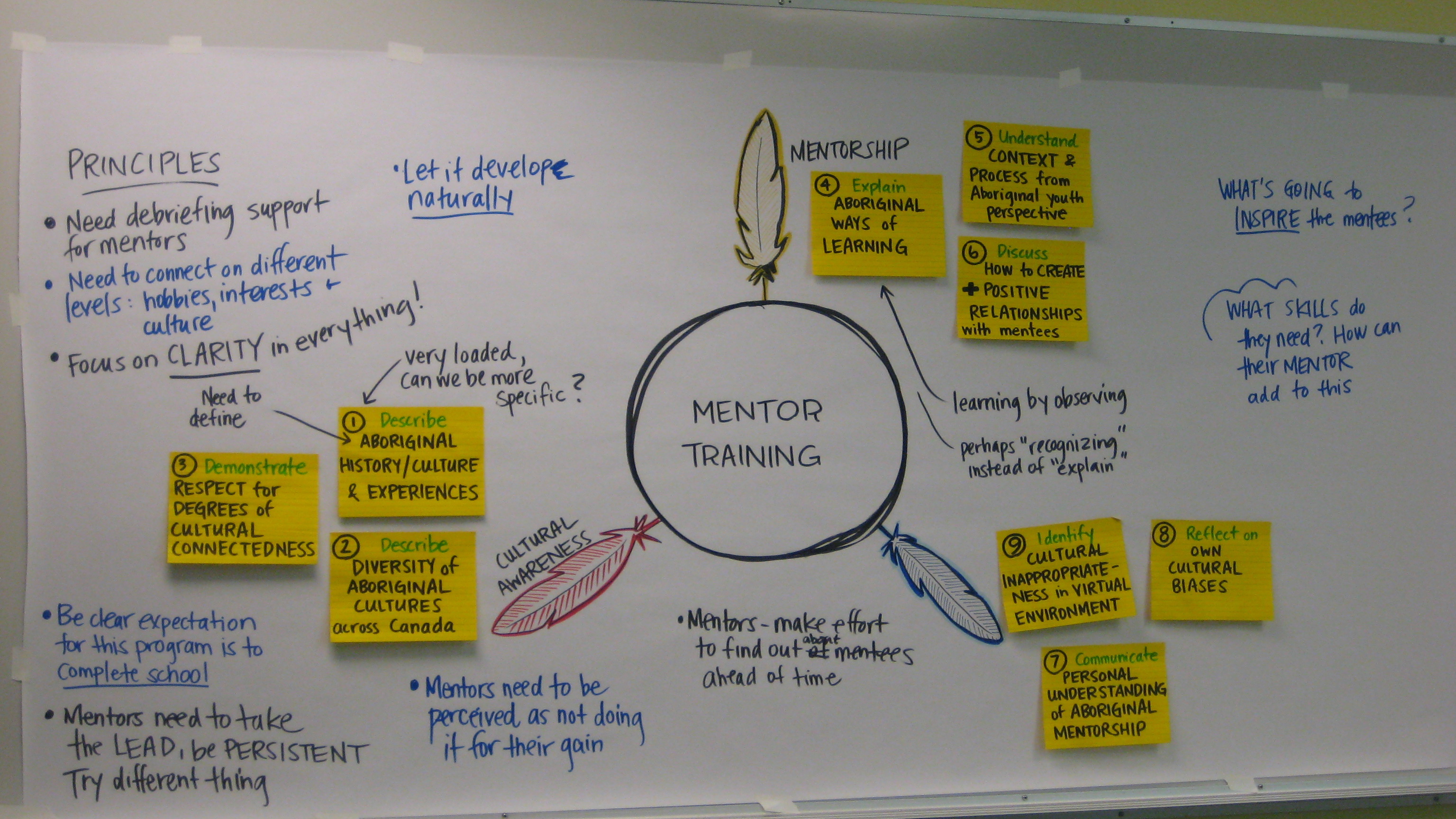 Overall, this was a great session that brought together participants with expertise in different areas relevant to Aboriginal education. Special thanks to everyone who attended!