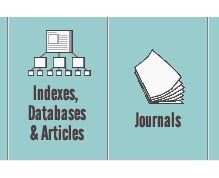 If you are wondering where the ejournals are in the Search Collections Portal, it's pretty simple.
Print and ejournals are under "Journals". The search box on the left searches the UBC Catalogue for Print and ejournal titles. The search box on the right searches searches the Serials Solutions knowledgebase for ejournal only.
And what if you have a DOI or PMID number for an article? You can search those under "Indexes, Databases & Articles", bottom right search box.