Happy 2016 friends!
Hope everyone has enjoyed a wonderful holiday and a refreshing first week of class 🙂 We can't wait to get to know all of you better this year! But yes, we know it could be intimidating sometimes to talk to us "strangers" 😛 So let's break that ice for y'all now!
Here are our executive team members of 2015-16:
Hi there! My name is Sarah- hiker, backcountry camper, nature lover and ESSA Co-President. I'm a 5th year in Ecology and Conservation, hoping to pursue a career in environmental consulting. I've got big plans to travel to the Kiwi country when I graduate, but for now, during my spare time I like to climb mountains, to curl up in a blanket like a burrito and watch cartoons, or to hang out with the cool kids in ESSA. I encourage all ENSC students to come say hi- I'd love to meet you!

Andrew MacKinnon, Co-President
Halló! My name is Andrew MacKinnon and I am one of the two 2015/16 ESSA Presidents. I am currently in my 5th and final year at UBC pursuing a major in Environmental Sciences: Land, Air and Water with a minor in Economics. Aside from school, I am an adventurous, outgoing, social and dedicated environmentalist. I have experience working both as an environmental consultant and research assistant at UBC. Alike the majority of UBC, I am from Ontario (specifically London) and decided to move west to take advantage of Whistler and the gorgeous sandy beaches. During my spare time I enjoy hiking, biking by the Seawall, shredding "pow" at Whistler and watching horror films.

Melanie Mewhort, VP Administration
Hi! I'm Melanie and I'm ESSA's VP Administration. I am a 4th year student in the Land, Air, Water concentration and I love animals, fresh air, travelling, and ESSA! I've have been attending ESSA events since my second year and it has socially and academically added to my university experience. Next year, I plan to attend SFU for a Master's in Resource and Environmental Management, and might pursue a career in Regional Planning. Random fact: in the past, I've been a cake decorator, a chocolatier, and a caregiver and currently, I'm a barista, a tutor, and a research assistant.
Hi! My name is Rei Van (VP Finance). I'll be graduating from the Land, Air and Water concentration along with a minor in French. I'm passionate in sustainable buildings and energy conservation. Marine pollution (especially plastics) is also a passion of mine, as I believe it is extremely important to preserve the ocean. And so, I hope to go into the path of urban planning or environmental management. Eventually, eco-dentistry is my lifetime goal (sustainable dental practices and buildings).
When I'm not behind books, I'm either travelling to discover what's around me or enjoying the outdoors of what Vancouver has to offer (biking, swimming, Tennis). I'm also a self-proclaimed foodie, so I absolutely love sharing food pictures on Instagram!

Hannah Avenant, VP Communications
Hey there, it's Hannah, your VP Communications! I'm currently in my 3rd year of Environmental Sciences here at UBC. I'm a fan of hot chocolate, sunsets, and intertidal ecosystems, and in my spare time you can find me running, kayaking, or hiking. Feel free to say hello!
Hi I'm Wasin and I'm the VP Social for ESSA but you guys can call me Wilson. I hail from Thailand and I love snowboarding, hiking, drinking craft Japanese beer, and cooking! You can usually find me dillydallying inside the clubroom or longboarding to class in a panic. Excited to meet y'all!

Daisy Hsu, VP Professional Relations
Hi, my name is Daisy and I am your VP Professional Relations this year. As a 4th/5th (and hopefully final) year student, I have had past experience working with ESSA, SUS and the career fair. When I am not in classes, you can probably find me in the swimming pool, gym, somewhere nice for jogging, walking, doing pilates or in a corner watching Netflix. I am aspired to climb all the mountains, travel the world and go on crazy adventures one day. I've had the opportunity to be enrolled in co-op and exchange in Iceland, I would be more than happy to talk about experience. Please be sure to say hi to me if you see me around and feel free to contact me if you have any questions or concern at daisy.hsu@alumni.ubc.ca, I look forward to meeting and getting to know you!
Hi! My name is Linnea and I am your VP Academic. I am responsible for running academic events and facilitating the Norma Rose Point School Sustainability Outreach project. I am in my third year focusing on ecology and conservation. My home town is on the Sunshine Coast, where I go to enjoy the beach, forest, and mountains, and hang out with my dogs!
Heya! This is Nicole, your VP Promotions (aka, the one babbling on this blog and sometimes on our FB page)! I'm a 3rd year student specializing in Ecology and Conservation, with a minor in Geological Sciences. My passion lies in biodiversity conservation and I volunteer as a field surveyor at Pacific Spirit Regional Park to help monitor the distribution of invasive species. Bioacoustics and the impact of noise on animals is also another topic that intrigues me immensely. In 10 years I can see myself being actively involved in vegetation management, biodiversity monitoring, and/or noise impact assessment. As a lifelong goal I strive to live and work as an environmental consultant. When I am not scribbling notes and writing reports in library or cafes, you will find me dancing in the nest studio, or simply carrying my camera and capturing moments of beauty while taking a nice walk in nature. Extra fun facts: I can speak fluently in 3 languages (English, Cantonese, and Mandarin), and I'm a very sirius Potterhead!

Andrea McDonald, VP Sustainability
Hello green friends! I am Andrea, your Sustainability VP! I work with the wonderful ESSA executive team to organize sustainability related events for the Environmental Science Student community. These events can be social, academic, and volunteer based. I work hard to find interesting events that can present students with the opportunity to engage in sustainability-centered activities outside of the classroom. This allows students to gain valuable experience, while giving back to the community. Some of these events would include: group work in the field removing invasive species, competing in a club challenge to mitigate your personal waste footprint, or attending key note speakers hosted in the area. Sustainability is an important part of environmental science and comes in many different forms, so come explore them with us at ESSA events. Check the blog and Facebook page for more sustainability related events. Stay green!

Sam MacKay, Grad Representative
Sam MacKay is a fourth year Environmental Science student here at UBC. After many years frequenting the ESSA club room he has become the graduating representative for this year. His favorite subject matter is groundwater hydrology and remediation. Sam also works part time as a laboratory assistant for the ecohydrology lab group here at UBC. He enjoys playing guitar, brewing beer, and carpentry in the little spare time he can muster.

Minna Chen, Year 3 Representative
Hello! My name's Minna and I am an international student in my 3rd year in Sciences. Being in Vancouver has given me many chances to closely observe the beauties of nature and I am very excited to learn more about it in depth through my new switch of major to Environmental Science. This will be my first year in ESSA and I am looking forward to contribute to the club as the 3rd year representative and gain valuable experiences through my involvements in the upcoming school year.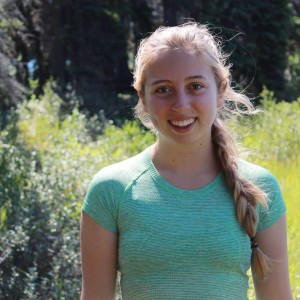 Emily Milne, Year 2 Representative
Hey my name is Emily, I am a second year environmental science student with a passion for terrestrial water systems. In my free time I enjoy volunteering with ESSA and working with sustainability initiatives on the UBC campus.

Nick Grout, Year 2 Representative
Hey I'm Nick. I'm from Portland, Oregon. I decided to study environmental science because I love learning about the environment, and I want to further our understanding of it. I enjoy rap, dogs, running, lichen, and cinnamon rolls. I wanted to join ESSA because I've enjoyed my experiences on councils, and because I wanted to help create a community for environmental science students to grow, learn and have fun. One of my goals is that all environmental science students feel comfortable coming to me with questions, comments, concerns or suggestions.
Now now, you have all gotten to know us a bit more 🙂 Don't feel shy to hit up a conversation when you see us around! 😀