Vanessa Andreotti is a professor at the University of British Columbia, in Vancouver. She holds a Canada Research Chair in Race, Inequalities and Global Change. She started working in the area of global learning as a school teacher in Brazil in 1994. She has led educational and research programs in various countries, including the UK, Finland, Aotearoa/New Zealand, Brazil and Canada. She has extensive experience working across sectors internationally in areas of education related to global justice, including international development, global citizenship, indigenous knowledges, and social responsibility. Her work opens possibilities for addressing ethnocentric and paternalistic relationships in global and local engagements. Her publications are available at: https://ubc.academia.edu/VanessadeOliveiraAndreotti.
Rene Suša has been working in the field of global education since 2006. He has been involved in developing pedagogical materials for various age groups as well as developing and facilitating educational programmes, workshops and training courses – working with schools, NGOs, universities, youth organisations and governmental bodies. For many years he worked for a Slovene-based global education NGO Humanitas and has worked with other global education organisations and networks, such as the DARE Forum, GLEN network, Learn2Change network, North-South Centre of Council of Europe, NaZemi (Czech Republic), Zivica (Slovakia), SLOGA (Slovenia) and others. He has been exploring pedagogical theories and practices that examine and challenge the underlying desires, attachments and projections that influence the ways in which we imagine our relations to the Earth and to each other.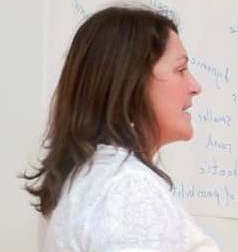 Linda Ramirez Barker  is a trained primary teacher with over a decade of classroom practice and she has been a specialised global educator for 16 years. She offers expertise in training, consultancy, evaluation and resource writing, having worked on a range of projects and consultancies with British Council, Local Authorities, Government Departments and Development NGOs. Linda specialises in promoting learning that has critical thinking at its core and enjoys facilitating teachers to develop their practice through action learning and professional learning communities. She helped develop Open Spaces for Dialogue and Enquiry and all her work incorporates this approach, for example, supporting teachers to respond to the current 'British Values' agenda in an ethical and well-thought-through way.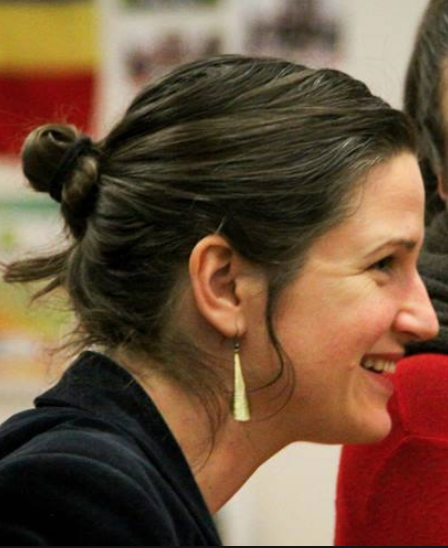 Tereza Čajková lives in the Czech republic. Her questioning of the adaptation of individuals to malfunctioning systems and societies brought her directly into the field of global education and paradigm change in 2011. She was the curator of an interactive exhibition of objects critically reflecting on development and global consumption in the Czech Centre in Prague in 2013. Since 2014 she has been working for Glopolis, where she focuses on awareness raising, co-organising the annual festival of international documentary movies AlimenTerre and on education. Over the last 3 years Tereza has run global education workshops for teachers in several EU countries. She has been inspired by principles of nonviolence, the power of restorative justice and the vision of working for transformation without re-creating the past.