Meet the Team!
Yining
Hi! My name is Yining Wang. I grew up in Beijing, China and I have been living in Vancouver for 5 years. I am currently a fourth year undergraduate student, majoring in Food, Nutrition and Health. I am interest in food and nutrition, and the impacts of nutrients in food on human health — that's why I came to study nutrition in UBC. In my free time, I love reading, traveling and I have great passion for food! I really enjoy exploring diverse kinds of dishes from different countries and cultures. By taking LFS 350, I want to gain insight into the food system in Canada and figure out how food and nutrition connect with the real world.
Arthur
Hi there! My name is Arthur. I'm a third year student majoring in Food, Nutrition and Health. I was born and raised in China, and this is my third year in Vancouver. I like to travel around different cities and countries in my free time. It makes me excited to experience different cultures, try different kinds of food, and meet different kinds of people. As an international student, I have a strong interest in gaining insight into how the food system works in Canadian communities and figuring out how different cultures and politics affect the food systems compared to those in China. Therefore, I'm looking forward to starting our community project and learning more about how the food affects and connects the communities from this course.
Megan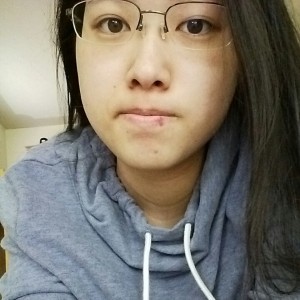 Hi! My name is Megan and I'm currently a third year Food Nutrition and Health student. In my spare time, I try out all sorts of artsy projects, such as drawing, knitting, jewelry making, and of course, cooking.  While at UBC, I hope to learn more about global food diversity and understanding its role in society.
Trina
Hi! My name is Trina Wong and I am a fourth year Food, Nutrition and Health student. I enjoy educating the public about food safety and the nutritional aspects of foods. 
My first impression of this project was that I thought this project is very meaningful and I could not wait to see the results. I am so excited to see and let more people know about the programs this community/ neighbourhood house has to offer and how easily it is to be connected and meeting new people through different small gathering events. I believe that food brings people together, so hopefully through this project, we are able to help connect people through foods by helping to create the food resource guide.
Andrea
My name is Andrea and I am a third year Applied Biology major at UBC.  I have been interested in various aspects of the food system for many years, but lately have felt reinvigorated by the concepts that have been introduced through the Land and Food Systems courses.  I'm passionate about engaging citizens to be more active participants in their lives — especially when it comes to their food (we all have to eat, after all!)  So I was quite excited to find out we would be working with Gordon Neighbourhood House on their resource guide.  I am very interested in learning about the different food-related resources available in Vancouver!  In my spare time I enjoy reading, gardening, knitting, snowboarding, and learning how to cook.