A friend of mine has recently bought the new Xbox 360 game – Kinect Adventures. In order to play this game, a "Kinect" would need to be added to the original Xbox 360, which is a "controller-free gaming and entertainment experience" by Microsoft for the Xbox 360 video game platform. Based around a webcam-style add-on peripheral for the Xbox 360 console, it enables players to control and interact with the Xbox 360 without the need of using a game controller.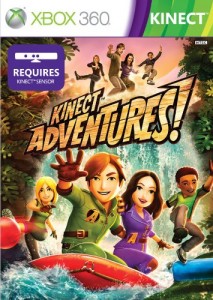 Kinect is undoubtedly an innovation in the game industry, but how successful has this innovation been? According to a poll done by BlackFriday.com, Kinect is the "second in popularity only to ipad" in the past holiday season. It was only launched in North America for no more than 4 months, what factors have caused this innovation to diffuse into the market in such a short period of time?
First of all, it has a relative advantage compared to other similar products. Kinect, in fact, could be considered as a superior substitute for the Wii. Although Wii is able to integrate body movements into the gameplay using game controllers, Kinect is a even bigger step forward that requires no game controllers at all. Secondly, the idea of using body movements to control the games is well ingrained in the health-oriented culture nowadays – playing Kinect games is actually quite an intense workout! Last but not least, the Kinect games have a relatively high trialability – the friend of mine who has recently bought the Kinect Adventures has actually tried it out for a several times in BestBuy before actually purchasing it!
This is a demonstration of how you should play a Kinect game 😛